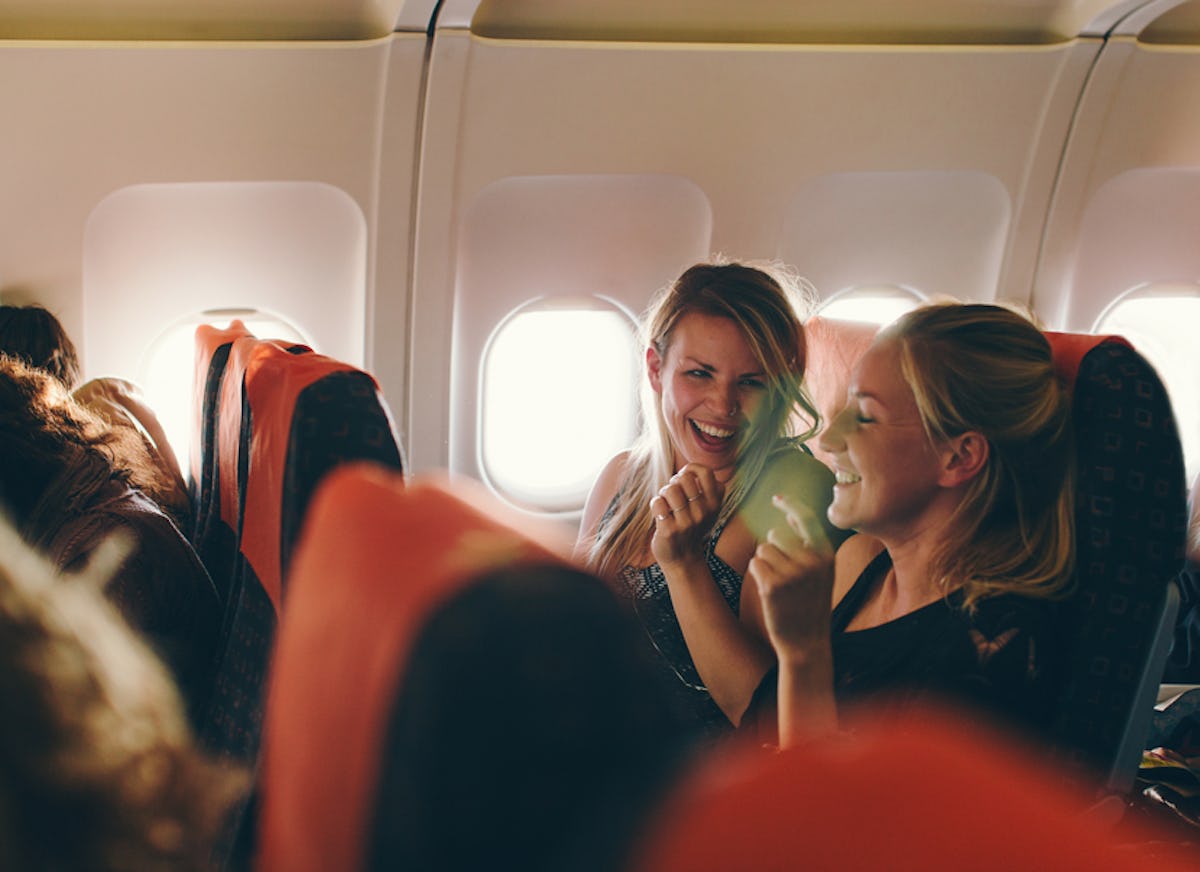 These Popular U.S. Winter Travel Destinations Will Inspire You To Pack Your Bags ASAP
The holiday season is upon us, and with all that seasonal cheer comes travel — a lot of travel. Maybe you're flying to see family and friends before the new year, or maybe you're staying put to close out December and jetting off on a winter vacay come January. No matter when you fly this winter, you can make sure that you're heading to all the hot spots thanks to this helpful list of the most popular U.S. winter travel destinations.
If you've got some airline rewards just burning a hole in your pocket, you might want to peruse this list of popular winter destinations put together by Expedia. The information was made available to Elite Daily by Alexis Tiacoh, an Expedia spokesperson. The results are based on 2016 data, and from the looks of it, winter travelers really mixed it up in terms of climates when traveling last year. You can opt for either sun and sand or a winter wonderland when it comes to picking your winter destination this season.
Of course, if you're traveling to see family, you probably don't have much say in where you go — but if you're close to one of these popular hot spots, you could always extend your trip to check one of them out. Now, if you're traveling on your own accord, you can set out wherever your heart (and squad) desires.
Winter Warm-Ups
You can opt for a sunny New Year's Eve trip to Los Angeles, Miami, or Atlanta. These cities all proved to be very popular winter destinations last year, so the likelihood that you'll enjoy your trip is very high.
Other popular destinations during the chilliest time of the year include Orlando, Las Vegas, and Phoenix. You might want to bookmark those cities for when it's the middle of February and you can't handle one more morning spent scraping ice off of your car's windshield. A few days spent in the Vegas desert or in the sunny hometown of Mickey Mouse will (hopefully) make those dreary winter mornings much more manageable upon your return to reality.
Cool Getaways
If you'd categorize yourself as a snowbird, though, you can travel to U.S. cities that have a more wintry feel (AKA low temperatures and chances for snow) like Denver, New York City, Seattle, and Washington D.C. Sometimes chilly temps and snowfall are the perfect setting for a winter vacation, and you'll also get a chance to wear that adorable winter jacket you snagged on Black Friday.
Not to mention, you'll have a great excuse to imbibe in some tasty hot chocolate as a way to warm yourself up, or if you head to Seattle (home to Starbucks' corporate office), I'm sure you'll find yourself a pretty good cup of coffee.
Closing out the list of the popular U.S. winter destinations is San Francisco. Now, you probably won't get any snow on your trip to San Fran, but you can check out popular tourist sites like Alcatraz Island and the Golden Gate Bridge, or you can get super nostalgic and pose in front of the Full House house.
Now that you know your options are far and wide when it comes to a winter vacation, you can start planning your getaway. If you're flying to your destination, make it easier on yourself by being prepared. For example, you can cut your time in the security line down to less than five minutes by signing up for TSA Precheck, and you can avoid peak travel days to make the trip a little easier on the wallet. You'll be glad you prepared when you're relaxing on your vacation.
All that's left to do is pack your bags and enjoy the winter vacation of your choice. Happy travels!
Check out the entire Gen Why series and other videos on Facebook and the Bustle app across Apple TV, Roku, and Amazon Fire TV.