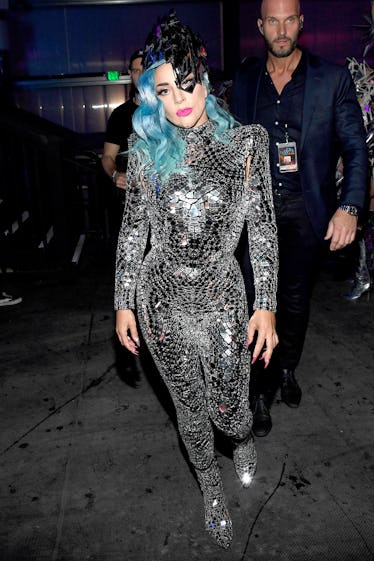 Lady Gaga's Quotes About Love Are Just As Fierce As She Is
Kevin Mazur/Getty Images Entertainment/Getty Images
Ever since "Just Dance" turned Lady Gaga into a household name, she's cornered the pop market with her talent, sex appeal, larger-than-life glam, and cinematic narratives about torrid love affairs. (See: "Poker Face," "Alejandro," "Judas," "You and I," and of course, "Shallow.") But Lady Gaga's quotes about love aren't just about bad romances and endless devotion. Off-stage, Gaga has spoken candidly about things like terrible ex-boyfriends and the harsh realities that lead her time and time again to put her career over anything — and anyone — else.
It's safe to say her experience in love and throughout her expansive career has taught Mother Monster a thing or two about what's really important in life. She's said tons of beautiful things about love, mainly about loving herself, her work, and all her fans equally. She's taken a stand in the face of homophobia and transphobia, reminded her fans to ignore societal pressures around sex, and surround themselves with people who will support them unconditionally.
Below, some of Lady Gaga's most iconic quotes to remind you how important it is to love others fiercely, unapologetically go after what you want, and most importantly, to give yourself the love you deserve.