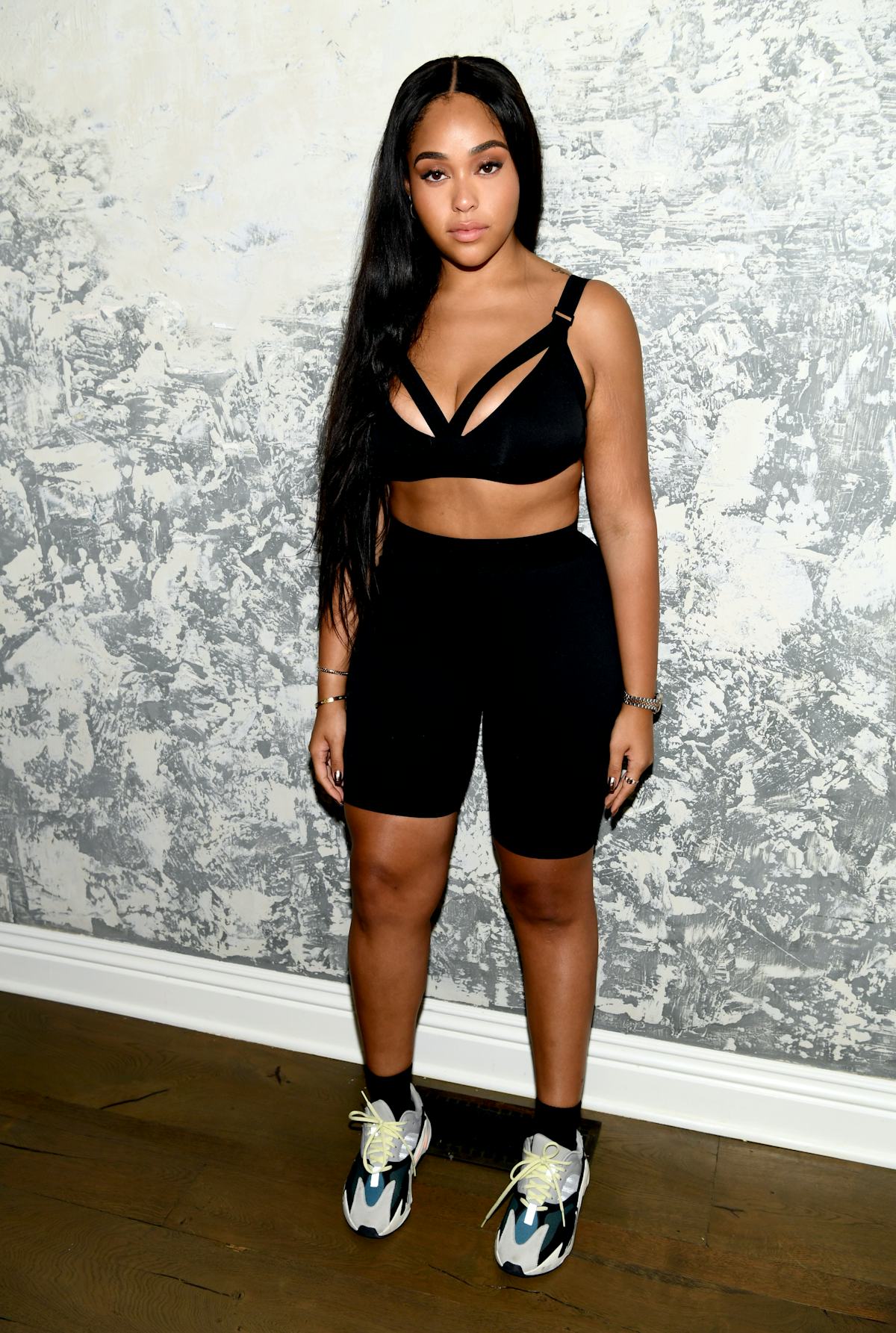 Jordyn Woods Opened Up About Why She Works Out & What Body Positivity Means To Her
Emma McIntyre/Getty Images Entertainment/Getty Images
Every fitness journey has its "why" — a reason behind its beginning. For some people, working out is a means to an end: do the sit-ups, get the abs. But, contrary to what some people might lead you to believe, getting active isn't always about striving toward a desired aesthetic. In a recent interview with Women's Health, fashion designer and model Jordyn Woods opened up about body positivity and why she works out, and in doing so, she set the record straight about the hard work she puts into physically caring for her body, and why her goal isn't to re-shape her figure. For Woods, fitness isn't about losing weight or forcing her body to look a certain way; for this fashion designer, exercise is an escape, a source of comfort she can turn to when her mental health needs to be catered to.
Of course, you might recognize Woods as Kylie Jenner's BFF, but there's a whole lot more to this 20-year-old model than her connection to the Kardashians. For instance, if you take a look at Woods' Instagram, it isn't just an account she casually posts glam selfies to from time to time; the outlet has become a huge platform for the model, with 6.1 million followers (and counting).
However, the more celebrities share on social media, the greater their susceptibility to backlash and, oftentimes, unwarranted judgments and comments. In fact, Woods told Women's Health that her stance on body positivity has been questioned simply because she's started opening up more to her social media followers about her fitness journey through workout videos and selfies, and by showcasing her chic, size-inclusive activewear collection, SECNDNTURE. She told Women's Health,
It wasn't until the end of last year that I really got into fitness, and going through that journey in the public eye hasn't always been easy. When I lost my dad, I turned to working out as a form of therapy. But because I'm a curvy model, once I started working out a lot, people thought that I was doing it to try to look different.
One of the most notable downsides to social media for anyone — whether you have millions of followers or just 25 of them — is that the comments section has become almost like an open forum, and many people tend to feel a little too comfortable putting their two cents in, without ever really considering another person's feelings. In Woods' case, she told Women's Health, "People started saying, 'You're not body positive anymore,' or, 'You aren't trying to be yourself anymore." Clearly, the beauty mogul explained, her body-positive message either just wasn't getting across, or it was getting lost in translation. She told the magazine,
I feel like body positivity is loving yourself and wanting to be the best version of you. But working out doesn't mean I'm not happy with my appearance, it just helps me get through things that are deeper than what's on the outside.
To set the record straight here, there's absolutely zero shame in anyone wanting to take care of their body. Even if Woods was trying to lose weight or change her body in any capacity, the decision is hers to make and hers alone. As long as Woods' doctor is giving her the go-ahead, and the 20-year-old model is aware of what her individual body needs to thrive, there's really no reason to pass judgment on her decision to work out on a consistent basis. After all, she's right: Body positivity means unconditionally accepting who you are, and doing whatever it takes to make sure your body feels its best. For Woods, that translates to working out, eating well, and sustaining a healthy lifestyle that, at the same time, nourishes her mental health, too. She told Women's Health,
Ultimately, you have to take care of yourself and not stress about what other people have to say though. If I want to shave my head tomorrow and gain 50 pounds, or grow my hair long and lose 50 pounds, I have the freedom to do that. People will get used to it. It's your life and you can't change for anyone else except yourself.