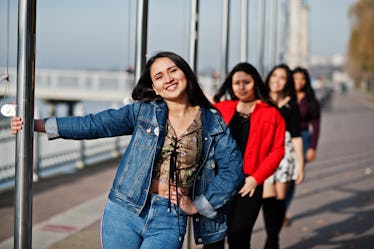 If You're The Oldest Of Your Cousins, These 8 Things Are So, So Relatable
Whether you have a big family or a small one, when you were born has a huge impact on the role you play in your family. If you're the oldest of your cousins, you know that you have different responsibilities than the youngest in the family. As the oldest, you set the example that the rest of your cousins follow, and you always got to choose what games to play and movies to watch on holidays when you were kids. It doesn't matter if the next cousin down the line was only born a few months behind you, you are officially the oldest and that makes you special AF.
Sure, with every job, there are the perks and also a few setbacks. In fact, you might even relate hard to these eight things that older cousins experience. However, the thing that makes it all so special is that you will always be the oldest cousin. Your aunts and uncles can have more children knocking the youngest cousin out of their role, but no one can really take the title away from you. You are the oldest, and you will forever take the job seriously whether it's giving advice to your younger cousins, or taking charge when it comes to pulling together family reunions.