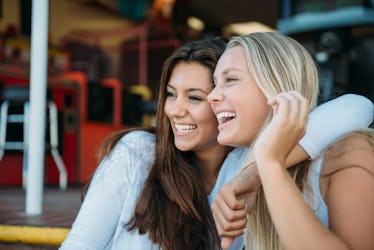 The 8 Best Things About Having A Cousin The Same Age As You
I don't know where I would be without my cousins. A big family almost seems incomplete without that cousin who's like your sibling, because you're just that close. And when you and your favorite cousin are born in the same year, you know you hit the jackpot. The best things about having a cousin the same age as you are going to keep multiplying, because you're experiencing basically every milestone together.
You've both experienced gushing over your first crushes, and have also shared unforgettable college stories. If you don't have siblings, your cousin is like your lifeline, and you couldn't imagine facing the world without them by your side. They are chasing their dreams and making memories with you at the same time. You have been swapping life tips since you discovered how to trick your parents into thinking you were sleeping when you weren't. So, why stop now?
When you're first getting used to being an adult, the last thing you want to feel is alone. Thankfully, your cousin is there figuring out those adult struggles with you. You love your immediate family and friends, but your same aged cousin is a huge piece of your life, too, because of these eight reasons.