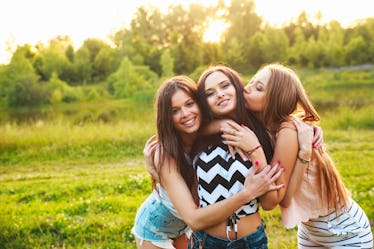 If You're The Baby Of The Family, You Know These 10 Things To Be So True
Let's be honest: You've always felt particularly special knowing that you have the extra charm that comes with being the baby of the family. Growing up, you used this to your advantage when arguing with your siblings. Though, they'll never truly understand how difficult it was being the last one to leave the nest. You see, it's not just about being cute and getting away with it — if you're the baby of the family, you know there's a lot more to it than that.
I'm the youngest one in my family. I'm even the youngest cousin out of all of us, so at big family reunions, I was always the baby. Just like your oldest sibling likely accepted the role of being the responsible, mature one, you accepted your role as being the cute, innocent one. As a fellow baby of the family, you and I both know how easy it was to turn on the charm whenever you wanted that extra chocolate chip cookie or to choose the movie to watch on family movie night.
Though, sometimes, it backfired on you. Your older siblings might have thought you got away with everything, but you know there's a lot more that goes on with being the baby than they'll ever understand. Don't worry, I see you, and luckily, we can all relate to these 10 things that are way too real.