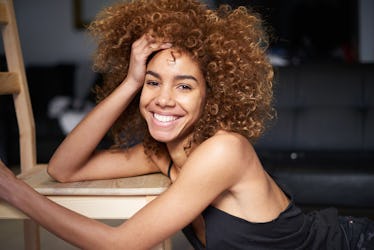 Here's The Most Soulful, Life-Changing Advice For Being Single In Your Mid-20s
Your mid-20s are a time of growth and self-discovery, but they can also be full of uncertainty and loneliness for a lot of people. Especially when you're single in your mid-20s — a time when many of your friends might be coupling up and settling down — it's easy to feel left out and alone. But being single comes with its own amazing advantages and lessons, and even when it's hard, it's important to remember how much joy it can bring.
I know well the feeling of being surrounded by friends in relationships when I'm struggling in my own dating life. It can be demoralizing, and there are times when you're so tired of seeing social media posts tagged #couplegoals that you could throw your phone into a gutter. But being single in your mid-20s also allows you to pursue your dreams with freedom and intention, and to invest in friendships that will teach you more about yourself. I asked single women in their mid-20s to share their best advice for loving yourself and living your best life — and let me tell you, their answers left me feeling inspired, valuable, and seen. Read on to learn how to make the most of your 20s as a single lady, and how to appreciate every moment of this season.