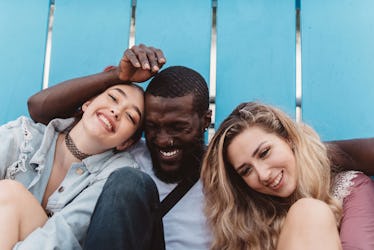 8 Best Decisions I Ever Made When It Came To Friends In My 20s
Your self-growth includes the people you surround yourself with. So, you can imagine how much your perception and expectations of friendship changes over time, even if you don't notice it at first. When you were little, the first person who shared their scented markers with you was your bestie for life. Now, there's so much more to categorizing someone as a true friend. I'm proud of the way I perceive friends now, because the best decisions I made in my friendships in my 20s is going to benefit me in the long run.
My friendship senses weren't tingling or anything when I turned 20. There isn't a radioactive spider that crawls into your life when it's time for you to truly consider what you need in a friend. (Your friendship epiphanies may be dramatic, but not that dramatic.) In your 20s, living your best life means that you are making the most of your time, on your own terms. Your friends should enhance this decade of your life.
Can you have a heart-to-heart with your friends? Is the want to hang out mutual? Questions like these will guide your decisions about your friendships in your 20s. I can't say when you'll start making your own adjustments, but these eight decisions have genuinely changed my friendships for the better.