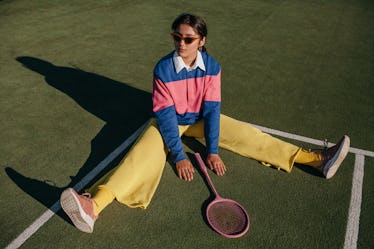 4 Mantras To Keep In Mind If You're Sick Of Casual Dating
I'm no scientist, but I am pretty sure getting sick of casual dating is about as common as the common cold itself. If you're sick of casual dating, you're absolutely not alone. It can be really hard to constantly put yourself out there, and sometimes, trying to keep things casual can just mean things get even more weird and confusing as time goes on.
If you're feeling burnt out, it can be such a deeply muting and exhausting. Instead of trying to get out of the funk, take a second to listen to yourself, because the burn out is trying to tell you something. Take a second to consider what you really, truly want, and then assess your past few dating experiences. Are they matching up? What is it that you're looking for? Have the past dating experiences that you've had given you those things or check any of the boxes on your list? You may be tired of being let down and need some time to heal. And that's perfectly OK.
Check out these mantras if you're tired of casual dating.