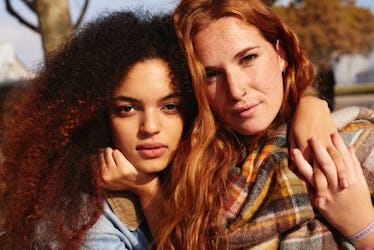 7 Flirty Texts To Send If You & Your Partner Are Apart For The Summer
Spending the summer apart from your partner can be super hard, but there are definitely some ways to ease the struggle of a temporary LDR. If you're stuck in this boat for the summer, technology can really help you feel like you and bae are super close, despite the miles between the two of you. For example, there are tons of creative sweet and flirty messages you can send when you're away from your partner this summer that will remind both of you how special your bond is. Even though you probably text bae quite often throughout the day, being intentional about your communication during your period apart can ease your feelings of missing them at least a little bit, and even make things feel flirty AF.
You definitely don't have to be writing each other sonnets every morning or anything, but giving it a little bit of extra thought and intention can go a long way. Sexting in particular can get really hot because you both can really only express your attraction and desire for each other verbally. This can take some creativity, so check out some following tips for whatever kind of message you're wanting to send bae when they're far away.