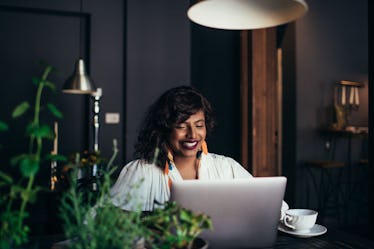 7 Things To Consider When You're Applying To Jobs For The First Time
In the world of networking, you may be a newbie. You have some practice under your belt, talking with companies and building a resumé, all thanks to your classes or a local career fair. You also know or have a pretty good idea of what you want to do for a living. But, you're still in the learning phase of your professional life. That's OK — everybody has to start somewhere. If you're applying to jobs for the first time, you just need to take a few things into consideration before hitting the "submit" button.
Truth is, this process isn't straight and narrow. But, the end result is always really rewarding and worth the time and effort. You'll likely spend a lot of time finding positions that you're interested in, and going on interviews. You'll run practice questions through your head while taking a shower, and rack up a lot of business-casual clothes in your closet. It's all part of starting your career and manifesting your ambitions and dreams. (And that's something to be excited about.)
However, just like trying anything else for the first time, you need to know a few things before applying to jobs. One day, you won't be the new kid on the block, but for now, consider these seven things, and seek out some words of wisdom.