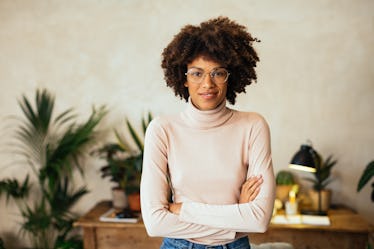 If You Give The Best Breakup Advice, You Might Be One Of These 4 Zodiac Signs
The only thing worse than getting your own heart broken may be watching your bestie get their heart broken. No matter how many Hallmark movies try to remind you that breakups are a natural part of life, relationships ending can be super disorienting, for you and all your friends. Of course, if you always give the best breakup advice or if you seem to have the best remedies for broken hearts — your zodiac sign may have something to do with it.
Whether you need a couple of weeks to cry and process or you're ready to find a new date quickly — listening to what your body needs and taking time and space can help you heal the way you're supposed to. And while you love all of your friends, sometimes it's pretty clear who gives the best advice about relationships ending. If you've noticed that you get the best anecdotes from your talkative Gemini pal or that your adventurous Sagittarius sister always knows the perfect thing to say, there may be something in their star charts that really lets them understand healing from heartbreak.
Here are the four zodiac signs that give the best breakup advice, so call them anytime, day or night.