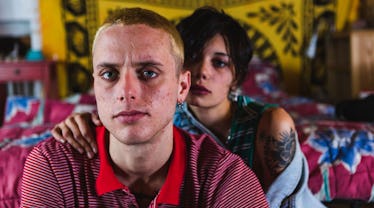 Here's How To Know If Moving In With Your Partner Was A Mistake & What To Do About It
Moving in with a partner can be one of the most exciting things ever. Finally, your favorite person will be around 24/7 and there will never be a dull moment, right? Well, unfortunately, living with an SO isn't all romantic bliss and nonstop fun. Of course, there are a ton of things to be genuinely excited about when it comes to sharing a home with someone you love, but sometimes it's tough to see past the excitement to all of the potential conflict ahead. If moving in with your partner was a mistake, then there's a big chance that the warning signs were there all along.
Don't get me wrong: It's totally normal to have some doubts or second thoughts about major live decisions. However, if you're consistently concerned that your living arrangement with your partner isn't working out, it's important not to avoid fully acknowledging the issue, according to dating and relationship coach at School of Love NYC, Monica Parikh. "You must always pay attention to and honor your feelings," Parikh previously told Elite Daily. "I've seen too many people go silent on expressing their feelings, to the detriment of the relationship. Don't rationalize away negative feelings. You must honor your feelings first if you expect others to do the same." Here are some signs that you and your partner weren't really ready to live together.