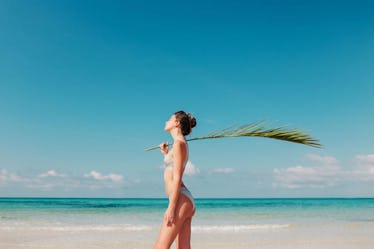 If You Don't Do These 4 Things On Vacation, Is It Really A Vacation?
When was the last time you gave yourself a pat on the back? It might be way overdue. You may not have celebrated your little victories, like learning how to adult, crushing your assignments at work, and being a really awesome best friend. That's why I'm here to tell you that you can, and should, go on a trip somewhere new and bask in the beauty of the sun, sand, and surf. Most importantly, that's why I'm here to teach you how to make the most of your vacation, so you don't miss out on anything during your well-deserved break.
The truth is, some of us really don't know how to vacation. We don't know how to switch our brains to relaxation mode, or not check our inbox when we wake up in the morning. We wake up super early to rush to the breakfast food at the hotel like it's going to run away, and plan out which days we're going to spend by the pool or ocean.
If you ask me, you simply have to immerse yourself in the tropical vibes, the colorful smoothies, the culture of where you are, and the refreshing views. In addition, you have to dive into these four things to make the most of your #vacay.