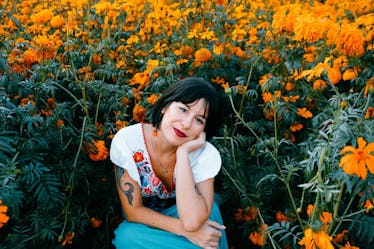 2019's Best Travel Planning Apps Will Send You & Your Passport Into The Clouds
For some travelers, the worst part of traveling is packing their suitcase. They despise the moments they have to decide between bringing their new sneakers or sandals, and put their shampoo and conditioner into little containers. They aren't huge fans of fitting their entire closet in a carry-on bag for a long weekend trip, or making sure their crucial documents are in order. (Ugh, same.) For other travelers, though, the worst part of the experience is planning and figuring out the nitty, gritty details. You might be one of these people who doesn't enjoy booking flights, or finding the best excursions for your itinerary. Here's the scoop: You need the best travel planning apps for 2019 on your phone ASAP, because they'll send you and your passport into the clouds.
These apps do what apps do best — they make things easier. They help you organize your travel information in one place, so that you don't have to find your flight number or your hotel's address in the depths of your email inbox. They help you schedule excursions, find new restaurants to try, and track down dreamy places to stay, without making you feel like you're carrying the weight of the world on your shoulders.
What more could you ask for? It beats me. Although I love the planning part of traveling, I understand where it may annoy, frustrate, or totally bug you. That's why I'm here to tell you about the best trip planning apps of the year.