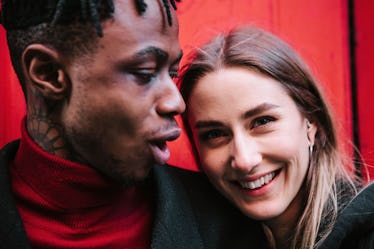 How To Keep A Relationship Exciting After A Year, So That You Don't Lose Your Butterflies
It probably comes as a surprise to absolutely no one that long-term relationships often start to lose their luster after a while. It's not that you no longer love the person who you're with, but every relationship gets to a point when things aren't as exciting as they were in the beginning. While this lack of intensity can develop into a major concern for a lot of people, the truth is that it's actually a completely normal and addressable issue. Figuring out how to keep a relationship exciting after a year isn't nearly as complicated as it might seem.
The rush we feel when we start dating someone new who we like is partly due to the fact that we are in "discovery mode." Discovering a new person's personality, mind, body, and how it interacts with our own can be such a rewarding experience. Sadly, the honeymoon phase can't last forever, and once you've been together for a while, the relationship can start to feel a little boring. Thankfully, it doesn't have to! More often than not, this lag is due to the fact that you are no longer in discovery mode and have begun to crave a renewed sense of newness in the relationship. Fortunately, this isn't a reason to panic. If you'd like to amp up the excitement with your partner, here are some ways to get started.