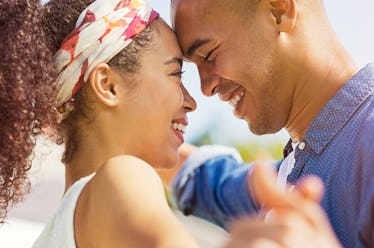 10 Women Reveal When They Had Sex For The First Time & It's Nothing Like The Movies
Throughout movie montage history, a woman's first sexual experience has been dramatized, exaggerated and contorted into a clichéd fantasy, that can oftentimes give young girls false expectations about the act. The truth is, when it comes to having sex for the first time, there is no exact science or perfect moment. The decision is entirely personal, and left up to the individual. Additionally, the meaning of "sex" is fluid — for example, not all sexual encounters involve penetrative sex. The way you define sex is entirely up to you.
I had sex for the very first time when I was 17 years old, and my expectations of the act were considerably low. If anything, my perpetual fear of the unknown had only powered my inclination to just "get the dang thing over with" — an attitude that now, in retrospect, I understand was completely unnecessary. I chose to wait until I was dating someone long-term with whom I felt comfortable. The experience was slightly painful, and over within minutes. Still, I felt a subtle wave of maturity wash over me during my cab ride home, followed by a literal burning desire to pee. Perhaps it was just the placebo effect, but I'll always remember that sensation.
I asked 10 women about the circumstances surrounding their "first time," and while at first glance, not all answers may seem silver screen-worthy, they still feel pretty picture-perfect to me.