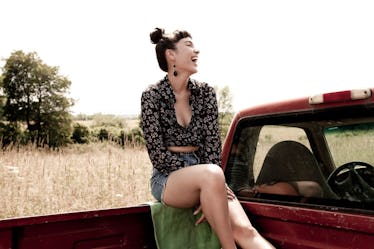 10 Things You Can Only Relate To If You Grew Up In The South
It's true — you can take the girl out of the south, but you can never take the south out of the girl. Even now that I live on the West Coast, I'm still constantly craving my southern food, missing humid summer nights, and occasionally letting a "y'all" or two slip out when I speak. If you also grew up below the Mason- Dixon line, you know that growing up in the south pretty much made you who you are today.
You can't deny that the place you come from is now part of your DNA. Even if you end up moving away, you'll always feel at home when you meet someone else with southern roots. They will remind you of things like hurricane season, Publix subs, and chicken fried steak. You love talking about all these things, because they take you back home to your childhood and your comfortable place.
My happy place is sitting on a porch in a rocking chair, sipping on a cool sweet tea while enjoying a gentle rain. Your happy place probably includes a few of these as well, and when you read these 10 things that people who grew up in the south can relate to, you'll be saying, "amen."