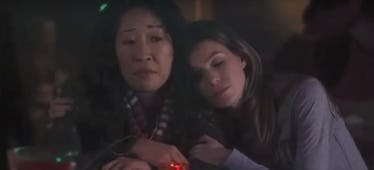 The Best Friendship Advice From 'Grey's' Will Speak To Your Soul Now & Forever
While many of us look for a solid piece of advice from family and close friends, we also go to our favorite TV characters for some words of wisdom. From Cristina Yang and Meredith Grey, to Miranda Bailey and Richard Webber, Grey's Anatomy is chock-full of awesome duos who have made permanent marks on our hearts. You may think this beloved TV show is all about dramatic storylines and swooning over Jackson Avery's baby blues, but there's a ton of friendship advice from Grey's Anatomy that you can snag every week.
In my opinion, it's actually the relationships that make this show so popular. I mean, hello, it's been on for 14 seasons for a reason, and I can assure you these on-screen personalities are what keep us coming back. It's the besties like Meredith Grey and Cristina Yang who call each other their "person" who really speak to you and your bestie. It's friends like Miranda Bailey and Richard Webber who are each other's work wife and work husband. We see these friendships and it gives us these seven moments of true advice we can take to heart.
You may have thought you were just watching doctors save people each week, and of course, that is true. But you're also receiving the ultimate lesson on how to be the best BFF you can be.