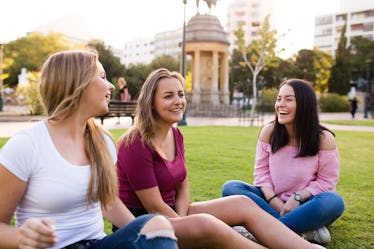 For A More Fulfilling Life In College, You Need To Break Up With These 7 Things
College is more than late-night study sessions, showing your school spirit at games, and figuring out the perfect major. It really is an experience, and most importantly, the transitional period when you're testing the waters of being an adult, but still have the safety net of school right there. In order to make the most out of that tuition you're paying for, you need to focus on prioritizing. This is why, for a more fulfilling life in college, you need to say goodbye to certain things.
Some of us only get four years in college. That may seem like a lot of time when you're anxiously awaiting adulthood and work life, but it flies by, and you want to make sure you're really exploring everything this time in your life has to offer. The ultimate college experience might have you finding a major you love, making lots of new friends, falling in love, traveling, and living a pretty chill lifestyle.
In order to have the freedom to channel your best college self, you must break up with these seven things that are potentially are keeping you down. Sure, it's hard saying goodbye, but you gotta break free eventually, and lucky for you, college is the perfect excuse.