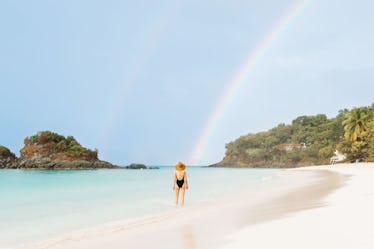 8 Things You Need To Break Up With In Your 20s For A More Fulfilling Life
Your life is a lot like a tiny universe. You're the center, and the people and things you care about are the planets and moons surrounding you. In your 20s, there are so many chances to plummet into black holes and give into pulls in the wrong direction. The goal is for a more fulfilling life in your 20s, since it's the first real decade you take on adulthood.
The sooner you pinpoint what's truly good for you and what's not, the better your universe will be. Now, knowing what's right for you isn't going to be instantaneous. You'll likely have to experience people, places, and things that rub you the wrong way at first before you can even decide that you don't want any part of it.
Being true to yourself and the person you're striving to be is key. Your fulfillment isn't going to coordinate with someone else's. You'll find fulfillment on your own terms and at your own pace. It's important to remember that, although you have friends riding the 20s rollercoaster with you, your journey to being fulfilled is your own uniquely designed path. Take it from one 20-something to the next, and cut these eight things out of your life for a fulfilling future.