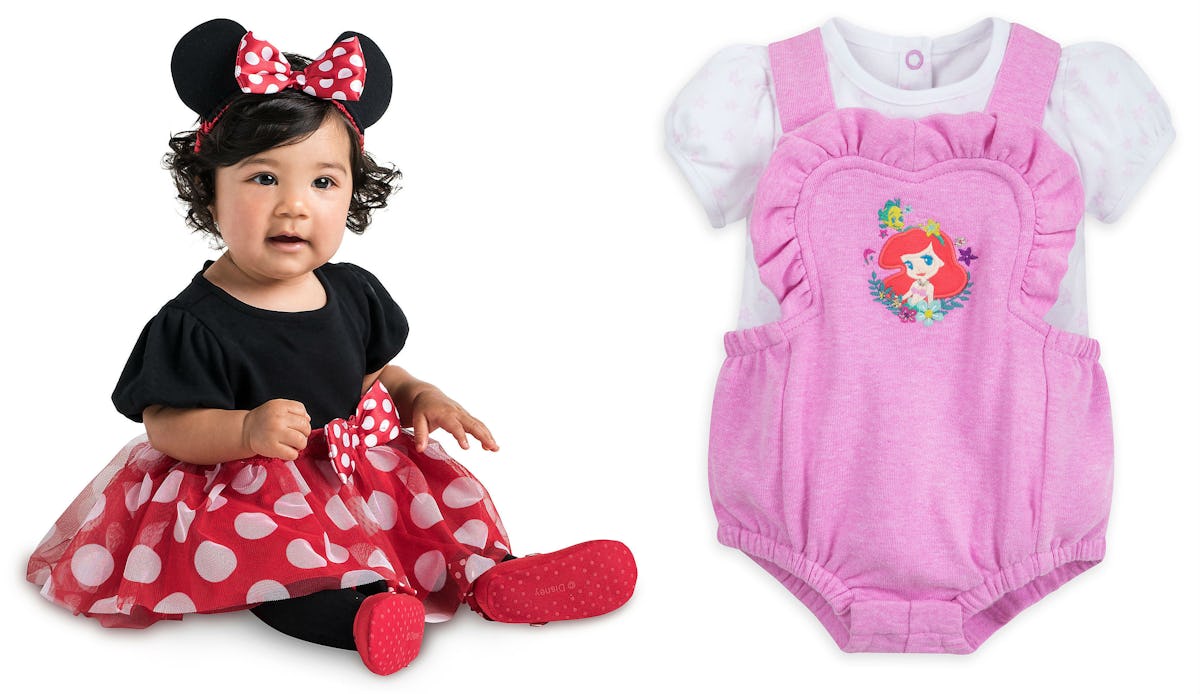 These Disney One-Pieces For Your Niece Are Outrageously Adorable & We Can't Even
Congratulations on becoming an awesome aunt to your baby niece. You're taking on your new role like you are the Fairy Godmother to one very deserving princess. You don't have the power to turn pumpkins into carriages, but that won't stop you from spoiling her with all the Disney magic you can. Instead, of some glass slippers she would for sure lose, get your beautiful niece some Disney one-pieces for babies. They are too cute to handle just like she is.
In general, one-pieces are just precious because they are tiny human clothes, but adding adorable Disney characters to them just makes it impossible not to "aw" when you see them. Some of these 10 Disney bodysuits are so cool that we're wishing they made adult versions for us to wear. Wouldn't that be cool if you and your niece came strolling into Disneyland with matching rompers? You would for sure be securing your status as coolest aunt around. Of course, you don't have to be an aunt to spoil the little one in your life with these cute outfits. They're perfect for any baby who's looking for a little Disney spirit.
For now, these baby one-pieces are just for your little princess to wear. Make sure to take tons of pictures of her modeling them. They say, "a dream is a wish your heart makes," and we're wishing to see your cute niece in her new clothes.