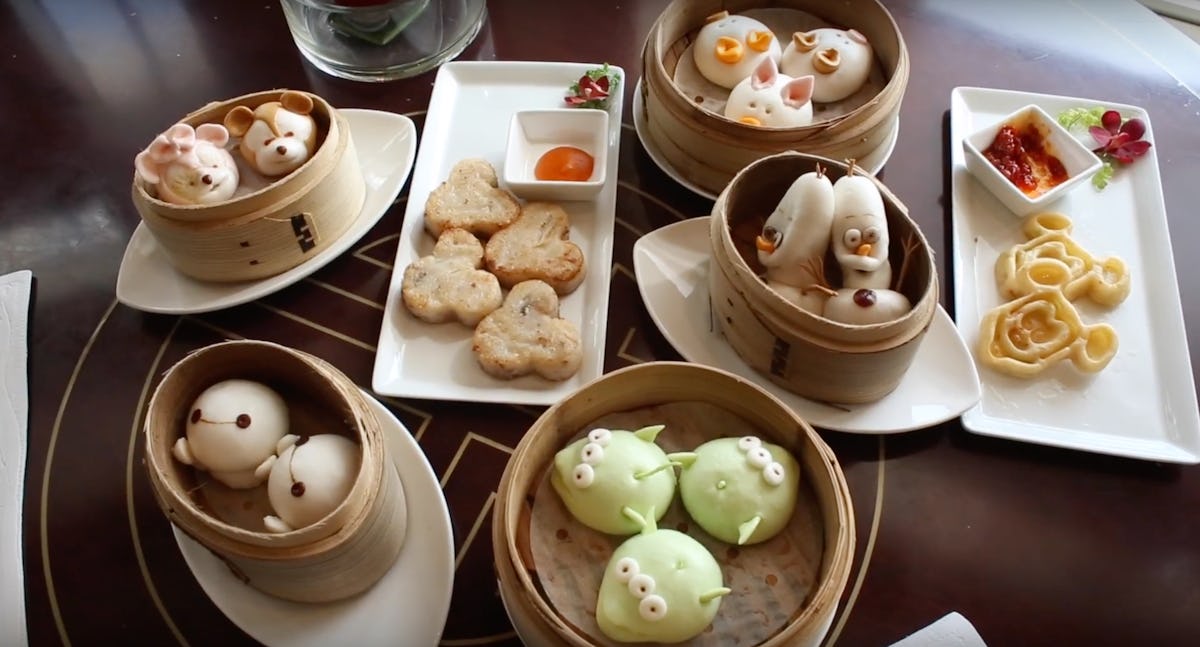 Dim Sum Photos At Hong Kong Disneyland Prove It's Almost Too Adorable To Eat
Disney continues to prove to us over and over again that it knows how to provide a magical experience. A trip to Disneyland is truly one of a kind, and you know you will never be disappointed by the food. Not only is it delicious, but Disney always adds that extra touch of fairy dust to make it something totally Instagram-worthy. Forget the lines and crowds, the real dilemma on a Disney vacation is having food almost too cute to eat. The character dim sum at Hong Kong Disneyland especially gives us this challenge. Of course, we're going to eat it, but it's just so cute, we're having trouble taking our first bite.
Just looking at the pictures of these nine character dim sum from the Chrystal Lotus restaurant in Hong Kong Disneyland Hotel has us all aww-ing with delight. Fun fact: The Disney Dim Sum actually has to be ordered 48 hours in advance to your reservation. It takes that long to get cute, but it's totally worth it.
We want to travel to Hong Kong Disneyland to see it for ourselves, but we also know the moment we have to pull out our chopsticks and eat, we'll be struggling. That's the good thing about a camera; snap a picture of the cute AF dim sum, and then you will feel much better about totally chowing down and savoring it.