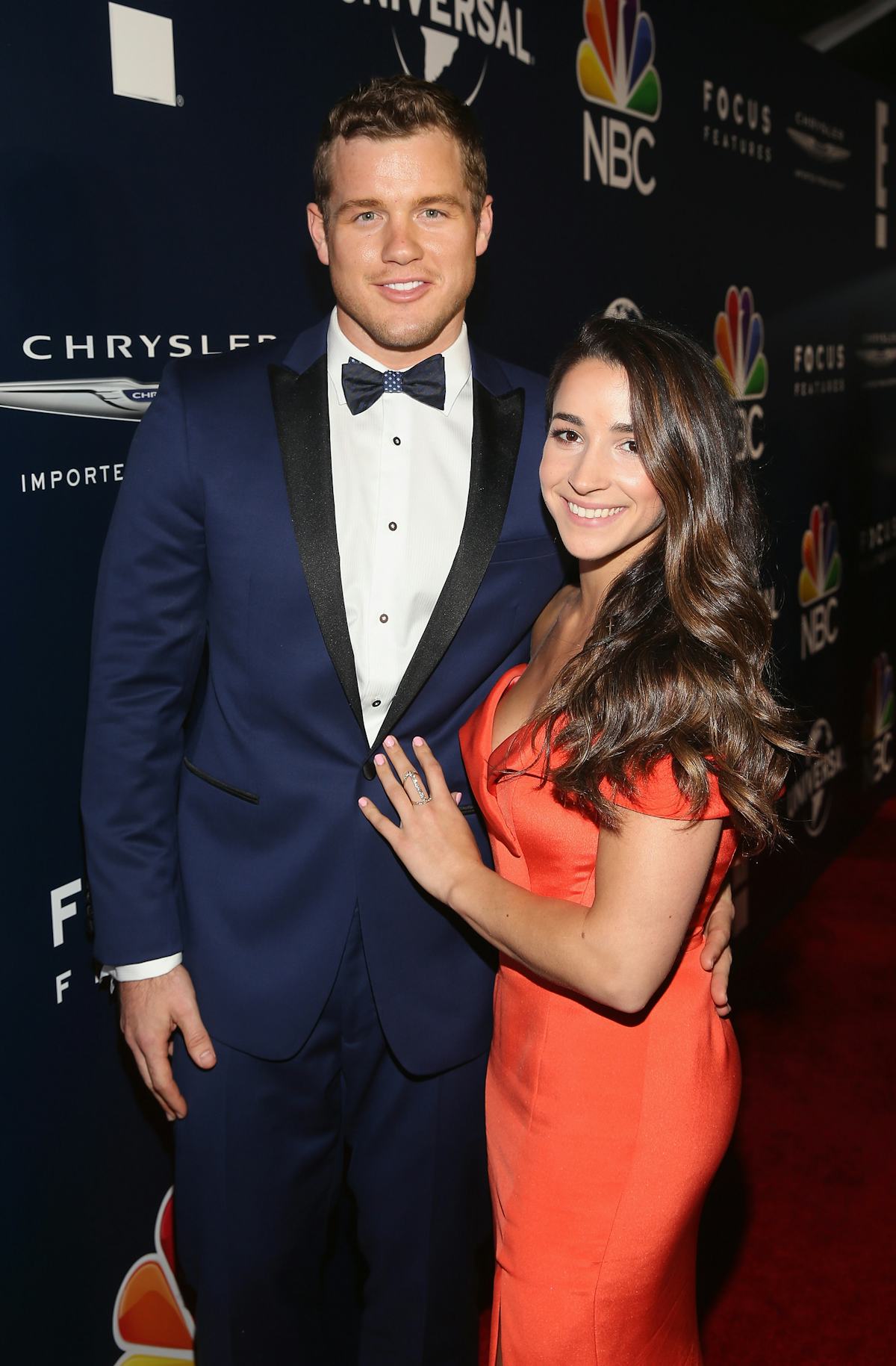 Colton Underwood Reveals Why He Didn't Talk About Aly Raisman On 'Bachelorette'
Jesse Grant/Getty Images Entertainment/Getty Images
Colton Underwood was already a known name before he appeared on Becca Kufrin's season of The Bachelorette. The former NFL player was recently sent home by Kufrin just after Tia revealed she still had feelings for him (though critics of this decision say he was sent home because he revealed to her that he was a virgin, while others say Kufrin just wasn't feeling it with him), but before trying to snag Kufrin's heart, he was dating Olympic gymnast Aly Raisman. He never discussed his former relationship with the Olympian on the show, however, and he recently explained why. In a recent interview, he opened up about his ex and The Bachelorette, and Colton Underwood's comments about Aly Raisman just scored him major points in my book.
Underwood spoke with Us Weekly about his time on the ABC staple and why his famous ex's name never came up in conversation on the show despite how popular she was. "To be very candid about it," he told the outlet, "she's going through enough right now. She doesn't deserve to be in this at all." Underwood continued, "I have so much love and respect for Aly and the voice that she is and the role model that she is for every young woman out there. There is no reason to distract from what she's doing right now." A-freaking-men.
He's referencing, of course, Raisman's famous testimony in the sexual assault case against Larry Nassar and her advocacy for sexual assault survivors since.
Raisman and Underwood first started dating after Raisman competed (read: slayed) the 2016 Rio Olympics and he very publicly proclaimed his interest in her.
Raisman told People that she and Underwood started dating shortly after he asked her out in that video, saying they both happened to be in Denver one time and that started it all. "We happened to both be in Denver at the same time," she said. "I was there for less than 12 hours, he was flying in for just a few days. It just ended up working perfectly." They only ended up dating for about six months before breaking up in June of 2017 due to long-distance relationship difficulties. Underwood told Peoria Journal Star,
We're taking a break right now. We're still good friends and talk, but all that travel had been a nightmare. It ended fine. We're in a good place... It put a lot of pressure on us, sure, but we had fun with it. A lot of fun date nights. Those six months were great.
That amicable breakup explains why his comments about Raisman's absence from The Bachelorette narrative are so respectful. "I have so much respect for Aly and what she stands for and what she's gone through that she shouldn't be brought up in this," Underwood told Us Weekly.
When asked what his reaction to Raisman's acceptance speech for the Arthur Ashe Courage Award at the 2018 ESPYs on July 18 was, he had one thing to say: "Unbelievable." Raisman stood on stage with 141 survivors of Larry Nassar's sexual abuse when she accepted the award with the group in a powerful highlight of the night. Underwood said of the moment, "She and all of her friends — and everything they have done — has honestly moved our society in such a positive way and such a positive direction." This is the sh*t from supportive exes I like to see. Something tells me Underwood is going to be just as respectful about his split with Becca Kufrin.