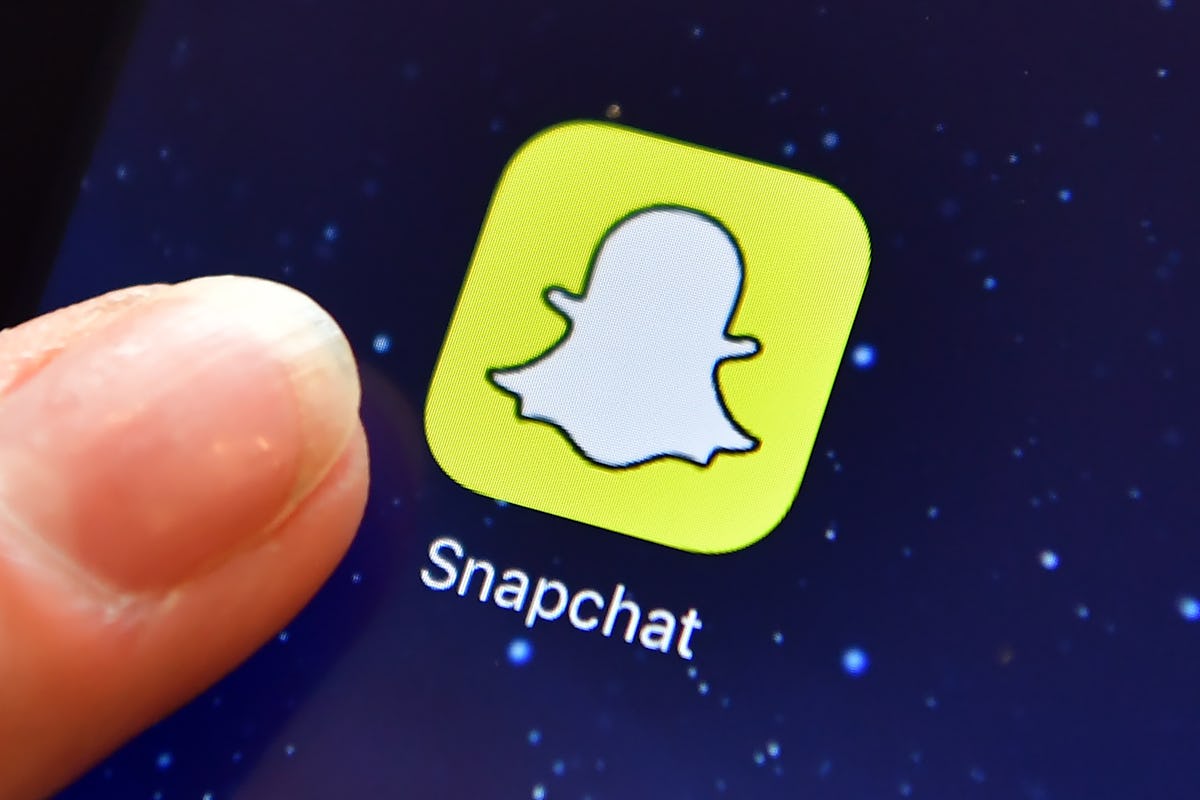 Deleting Snaps From Your 2017 Snapchat Memories Story Is Easy, So Don't Panic
Carl Court/Getty Images News/Getty Images
If you're like me, you've been quietly sobbing over your 2017 Snapchat Memories Story; the digital scrapbook has left us feeling totally nostalgic. All of those late nights with friends, Sunday brunches, concerts, and trips have made getting through this whirlwind of a year totally worth it, and some of us are eager to share our highlights from the last 365 days with our friends and family. But if yours includes something less-than-stellar, you might be asking yourself, "Can you delete snaps from your 2017 Memories Story?" Have no fear: The damage can be undone in a few simple steps.
If you haven't checked out your 2017 Story yet, you should know that it's created by Snapchat. Of course, this is super convenient; each time I thought about making an Instagram post of 2017 highlights, the concept stressed me out so much that I had to close the app and drink a glass of water. How could I ever choose between all of the photos of my dog, my friends, my family, and my food?! Snapchat takes out the middle man (or woman — that's you) and offers a totally unique round-up of your most standout mems'. Phew.
But like any algorithm — as smart as it may be — there's no way it totally knows everything you'd want to include in your 2017 Story. TBH, that's fine with me — I don't want Snapchat to know me that well. This margin for error means that something you don't want may wind up in your story — something that either makes it unsharable or something that you just don't think is that relevant. Thankfully, the removal process is quick and painless.
Maybe your story includes way too many photos of you at the bar (you swore you didn't go out that much this year). Or, maybe it includes photos of you and an ex (ugh, thanks, Snapchat). It might even include a photo that was only meant for one person (we'll leave that open to interpretation). Whatever the case may be, you can ditch the offending snap.
First, access your story by either swiping up in the app or tapping the Memories icon at the bottom of your screen. You'll find your 2017 Story at the top of the "ALL" tab, along with options to watch, edit, save, or share it. When you select the "Edit" option, all of the Snaps from the story will appear individually. Simply tap on the "X" in the top left corner of a photo or video to delete it, then press "Done" at the bottom of the screen to update your story. Voilà! Now you have the 2017 Story you want.
From here, you can either keep the memories to yourself, or share them with family and friends. In the upper right hand corner of a Snap, you'll see three vertical dots. When you click on them, you'll see two sharing options, "Export" or "Send," along with "Edit" and "Delete." You can opt send the Snap internally to one or multiple Snap friends, which is super convenient. If you want to send a Snap to someone who doesn't use the app, you can select "Export" to save it to your camera roll or send through Instagram or Facebook. Cross-platform, baby!
Unfortunately, you can't share your full 2017 Memories story on another social site. This may sound like a bummer, but if you're an avid Snapper, it makes sense; the 2017 Stories are pretty long. But this will give you the option to decide which moments to share with others, which is pretty neat.
The 2017 Memories Story has been well-received by some, and left others questioning their life choices. If you're feeling the latter, just remember that you can always edit it. Thank you, Snapchat gods!
Check out the entire Gen Why series and other videos on Facebook and the Bustle app across Apple TV, Roku, and Amazon Fire TV.