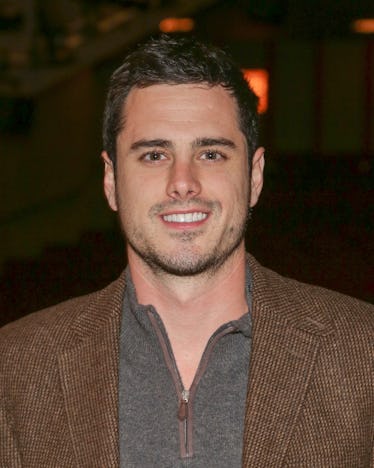 Ben Higgins' Dating History Is Seriously Intense
Brent N. Clarke/FilmMagic/Getty Images
Ben Higgins has been on a long search for love, and it all started the day he appeared on Season 11 of The Bachelorette to win Kaitlyn Bristowe's heart. After he was sent home as the second runner-up, the Indiana native returned to reality TV to star in The Bachelor Season 20, and that's when he met Lauren Bushnell. At the time, it seemed like the Indiana native found his wifey for lifey, but if there's anything fans can learn from Ben Higgins' dating history, it's that not everything always goes according to plan.
Though it's unclear whether Higgins had any serious relationships before appearing on The Bachelorette, it seems clear to me he's finally found his person in his fiancée, Jessica Clarke. During a January 2021 episode of Click Bait With Bachelor Nation, Higgins gushed about his future wife. "Once you have that partner that wants to support you, that's curious about you, that loves you, that you just have this peace and trust with them, that you recognize that your life is more beautiful with them than without them, I guess the question that you have to ask is, 'Why not?'" he said.
And why not take this opportunity to review Higgins' relationship history?