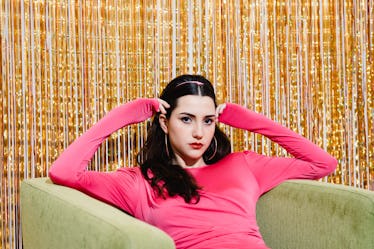 Here's How To Tell If Your Standards For Finding Love Are Too Low
Let me ask you a question: Are your standards for dating and relationships too low? It's not always easy to have an objective look on your own behavior in any situation, let alone your love life. But getting what you deserve romantically is undoubtedly important.
Dr. Gary Brown, a prominent couples therapist in Los Angeles, told Elite Daily that there are certain "baseline needs" every single one of us needs in their relationships. According to Brown, a few of these needs are kindness, trust, gratitude, the freedom to be vulnerable, and a dedication to emotional connection.
Respect is also pretty huge. "It is absolutely essential that your partner respects you and that you respect your partner," relationship expert Laurel House told Elite Daily. "A lack of respect can lead to insecurity, feeling not good enough, shutting down, retaliation, acting out, resentment, and the relationship ending."
Board-certified psychiatrist Dr. Susan Edelman also highlighted the importance of love and respect to Elite Daily. "A healthy relationship requires love and respect," she said. "If you aren't feeling those from your partner, it's important to recognize that you need more."
So, are you getting all of this in your relationships or even your situationships? Well, in a recent Reddit AskWomen thread, real ladies share the signs that your relationship standards are too low.