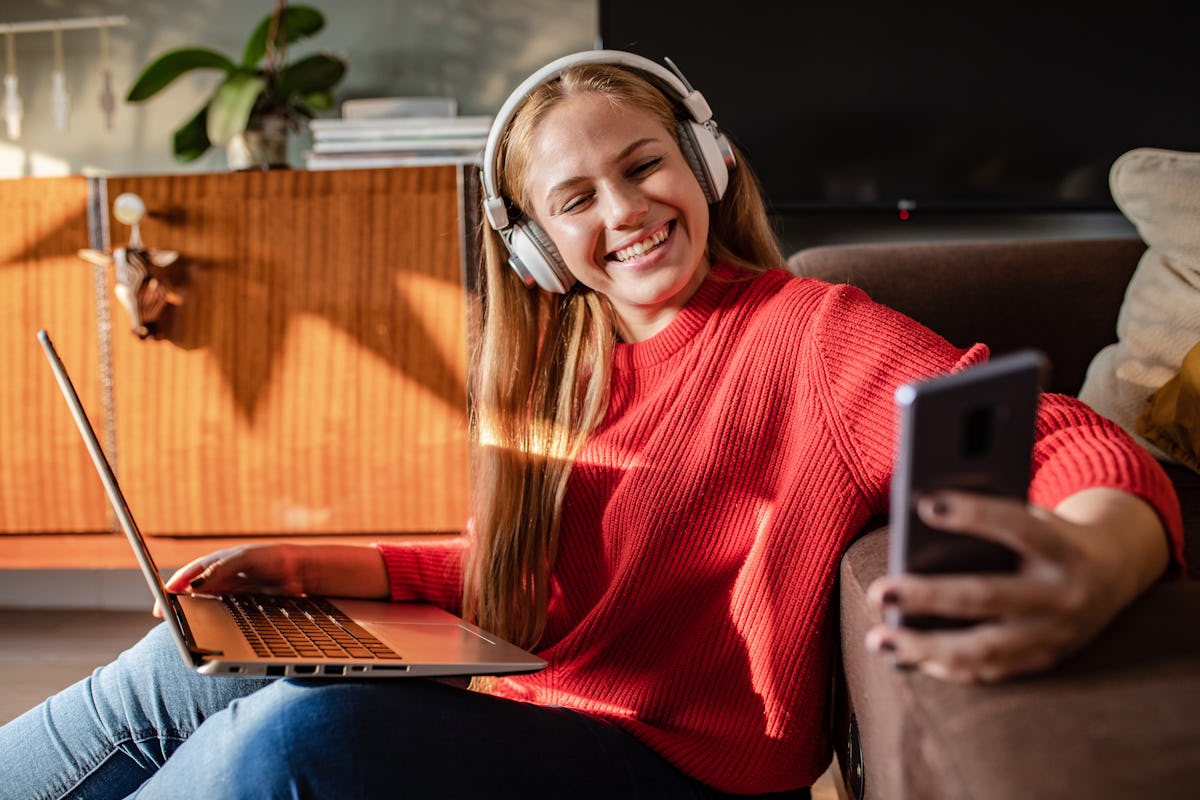 Airbnb's Online Thanksgiving Experiences Will Fill Your Season With Festive Fun
Milko/E+/Getty Images
Typical holidays are jam-packed with excitement over your besties coming back to town and your fridge being filled with tasty dishes. But this year, quarantine is changing some things up a bit. Instead of hopping to happy hours and potlucks with your crew, you're staying safe at home, kicking back with your roomies on the couch, and texting your family members, "Happy Thanksgiving!" Virtual entertainment is a great way to fill up your time in a very festive way, and Airbnb's Thanksgiving 2020 Online Experiences are here to sweeten up your holiday time at home.
You'll be thankful that you did, especially while you're waiting for the turkey to roast in the oven. These experiences are here to give you tips on tasty side dishes or cocktails you can prepare to go along with your homemade meal. A Northern Lights experience can also satisfy your wanderlust and have you planning a future trip when it's safe to travel again.
These online experiences are led by experts across the globe. They're held over Zoom, and may even let you socialize with other guests who have a similar Thanksgiving itinerary. Some last a few hours, while others are a short and sweet experience that'll liven up your holiday.
No matter which one you choose to participate in, you'll likely feel so thankful that you booked it and chose to have a new experience while in quarantine.