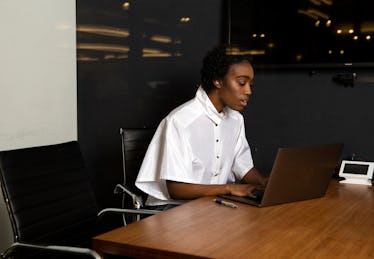 17 Amazing Resources To Turn To For Support After Coming Out
To spare you the tears (and the years of therapy), let's just say that my "coming out" experience was nothing like I had expected. Though some of my friends and family tried to be there for me, no one really had the tools to make me feel safe and validated. So, no matter where you're at in your queer journey, if you don't feel supported after coming out, I get it. I, like, really get it. Luckily, you can turn to invaluable resources after coming out.
Let's get one thing straight: Though "coming out" can feel super lonely for some, you are a flawless angel, and you are not alone. From law centers and social justice non-profits to internet communities, there are tons of queer organizations and communities out there for you; you just need to know where to look. The queer community is as versatile as it is powerful. Maybe you need help changing your name or feeling safe in your workspace. Perhaps you're looking for educational pamphlets to give your friends and family. Whatever the case, queer resources span from political advocacy to religious centers to straight-up social gatherings.
And if you're looking to connect with more queer people or you'd like to read some literature about coming out, check out these 17 queer communities and organizations.