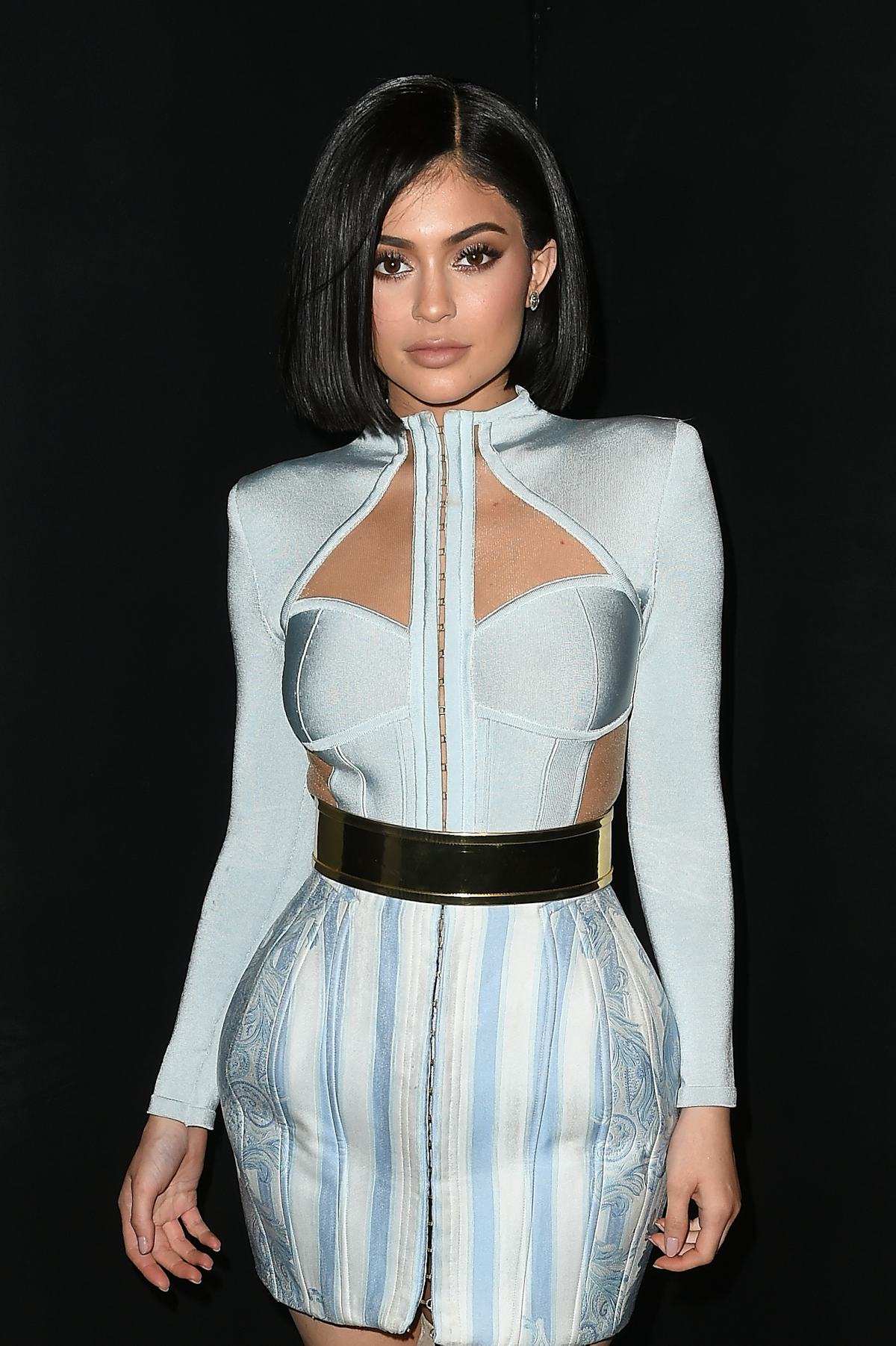 A Kylie Cosmetics Truck May Roll Into Your City Soon, So Prepare To Shop Lip Kits IRL
Nicholas Hunt/Getty Images Entertainment/Getty Images
I probably love ice cream more than any other human in the world. However, I would not hesitate to kick my local Mister Softee truck out of its usual parking spot on my Brooklyn street corner in order to make room for a Kylie Cosmetics truck, which is evidently going to be a thing. Shopping for Jenner's coveted lip kits IRL rather than obsessively refreshing a webpage in the hopes of scoring one on the day of a new drop? Yes please!
I remember loving going to my grandparents' house as a kid because an ice cream truck came through their neighborhood every weekend. I lived on a farm in the middle of nowhere in Colorado, and our dirt roads and secluded houses weren't privy to such sweet pleasures. As soon as I'd hear that insanely annoying song that all ice cream trucks play, I would drop whatever I was doing and bee-line for the street, along with every other neighbor kid. It was like Pavlov had rung his bell, and we were his hungry dogs.
If young kids freaked out that much about an ice cream truck that came every weekend, I can only imagine the insanity that the arrival of a Kylie Cosmetics truck will create amongst actual adults. Black Friday 2.0?
You'll probably have plenty of time to perfect your plan of attack, though. According to TMZ, Kylie has officially filed to trademark a Kylie Truck and a Kylie Jenner Truck, but no information about when they will be hitting the pavement or where they will be stopping has been released. I'll be keeping a close watch over her social media channels for any intel, seeing as she has historically harnessed Insta to drop Kylie Cosmetics info.
While exciting, the beauty mogul's move to make her business mobile shouldn't come as a huge surprise. Kylie has been experimenting with pop-up stores within Topshop locations for the holidays, so it makes sense that she'd be interested in exploring other retail strategies as well. Seeing as Kylie Cosmetics is worth $420 Million, it's clear the young entrepreneur has a knack for knowing what her millennial and Gen Z customers respond to. Hopefully, this means her trucks will feature a soundtrack that doesn't make you want to rip your ears off.
If one were to roll down my street today, these are the beauty treats I'd happily snag in place of a scoop of rainbow sprinkle-topped ice cream.
Eye Love It
This eyeshadow palette is part of Jenner's holiday collection. I love the mix of shimmery and matte pigments, and think the warm earthy tones would look killer against my blue eyes (or really any eyes, for that matter.). This is the Nice Palette and yes, there is a Naughty Palette, which appropriately boasts a selection of cooler shades. Have you been good this year?
Lip Service
Calling all bad and boujee lip queens: This lip kit is sold out online. How epic would it be if a truck rolled down the street packed to the brim with sold-out favorites? You better believe I'd stock up on it if given the chance. This shade is a rich deep red that's perfect for the holidays, so consider it added to my wish list.
Sheen Queen
The ideal shimmery powder highlighter for a glowy, groovy New Year's Eve look! I'd layer it onto my eyelids and cheekbones thickly, for an especially brilliant effect.
Make Me Blush
I love a good deal, and this four-in-one palette fits the bill. It includes a blush, two illuminating powders, and a bronzer, meaning your days of toting around three different compacts are over.