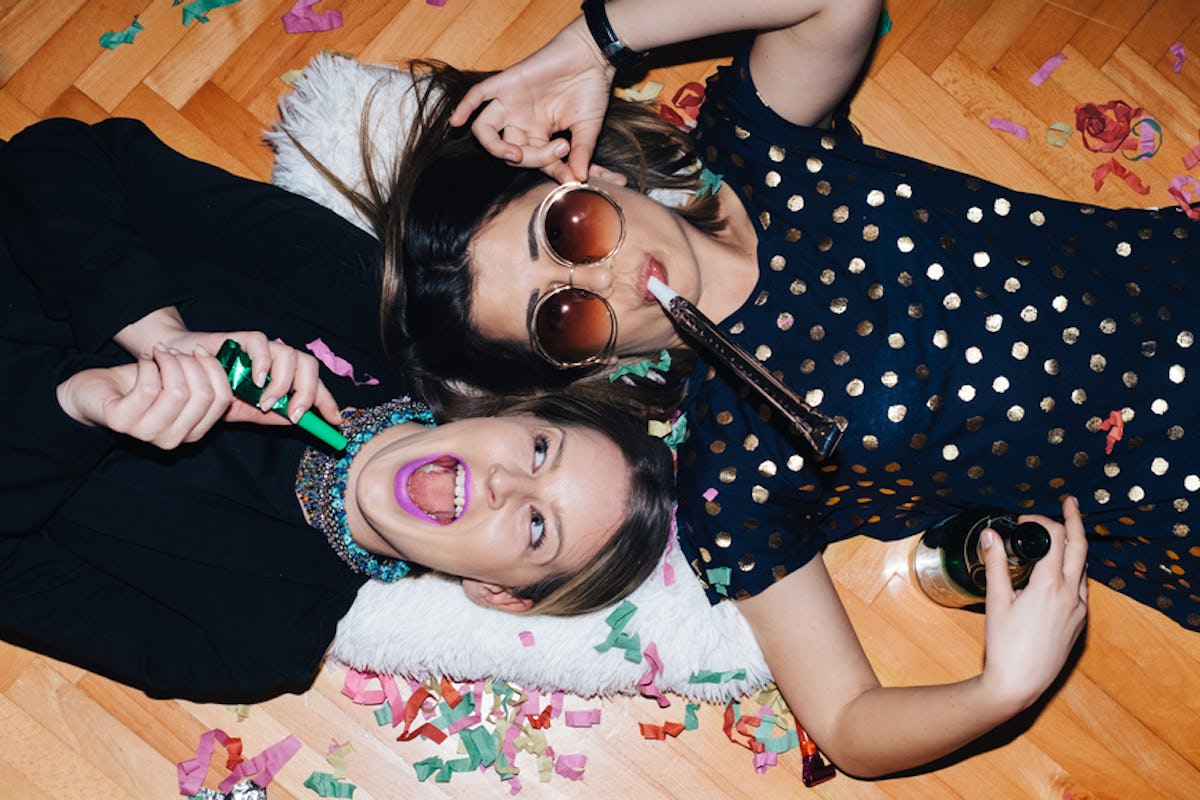 9 Resolutions To Make With Your Sister This New Year, Because She's Your Person
A sister is someone more special than words can ever describe. She's not only family, but if you're lucky enough to have a great relationship with her, she's your best friend. And on top of all that, she's not just a friend, she's your person — meaning your sister is pretty much your other half. She is the ying to your yang, or in the case of Grey's Anatomy, the Meredith Grey to your Cristina Yang. Your sis is the ultimate BFF, and because of that, you do essentially everything together. You're just two kindred spirits who are one in the same, which is why there are some resolutions to make with your sister this new year.
With 2018 quickly approaching, we reach high for our goals and embrace this new year with a clear mindset. There is no one else you'd rather keep you on track than your sister. Even if you live in different places, you can still help each other reach your New Year's resolutions.
You know your sister will be totally honest with you when she feels like you're losing sight of your goals, and she'll help you get back on track. She's your biggest cheerleader, and you're the same for her. So, make 2018 your year to follow through on your dreams by making one or all of these nine resolutions with your sis.