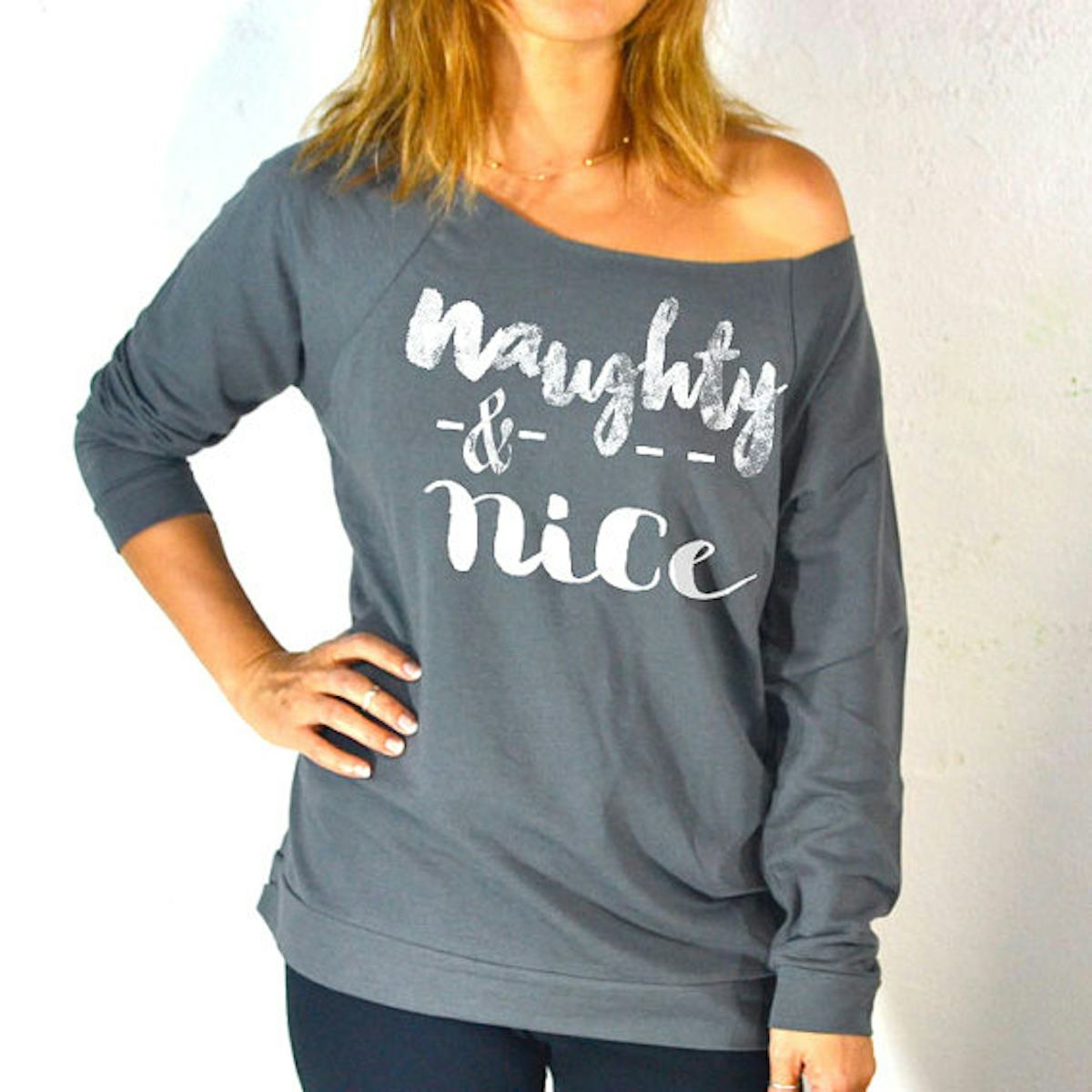 9 Naughty & Nice Gift Ideas, Because We're All A Little Bit Of Sugar & Spice
It's kind of unfair for Santa to categorize us as naughty or nice, because deep down, aren't we all a little bit of sugar and spice? There should seriously be a list in between the two. Needless to say, it's perfectly OK to ask Santa to put you on both lists this year and ask for something that is nice but also has a little touch of naughty. And if you want to get some of your own gift giving out of the way, there are a bunch of naughty and nice gift ideas that are perfect for friends or that special someone you want to cuddle with close this season.
These are the gifts you want to receive that are a little bit sexy, a little bit boozy, or a whole lot of something you would never ask your parents to get you. If you're looking for a nice gift with just a hint of naughty in there, here are nine ideas to consider. And hey, if you've already gotten all of your holiday shopping out of the way for your people, why not treat yourself to something you know you'll love? No matter what, you can embrace both the good and the naughty side this holiday season, because it just wouldn't be fun without either of them.