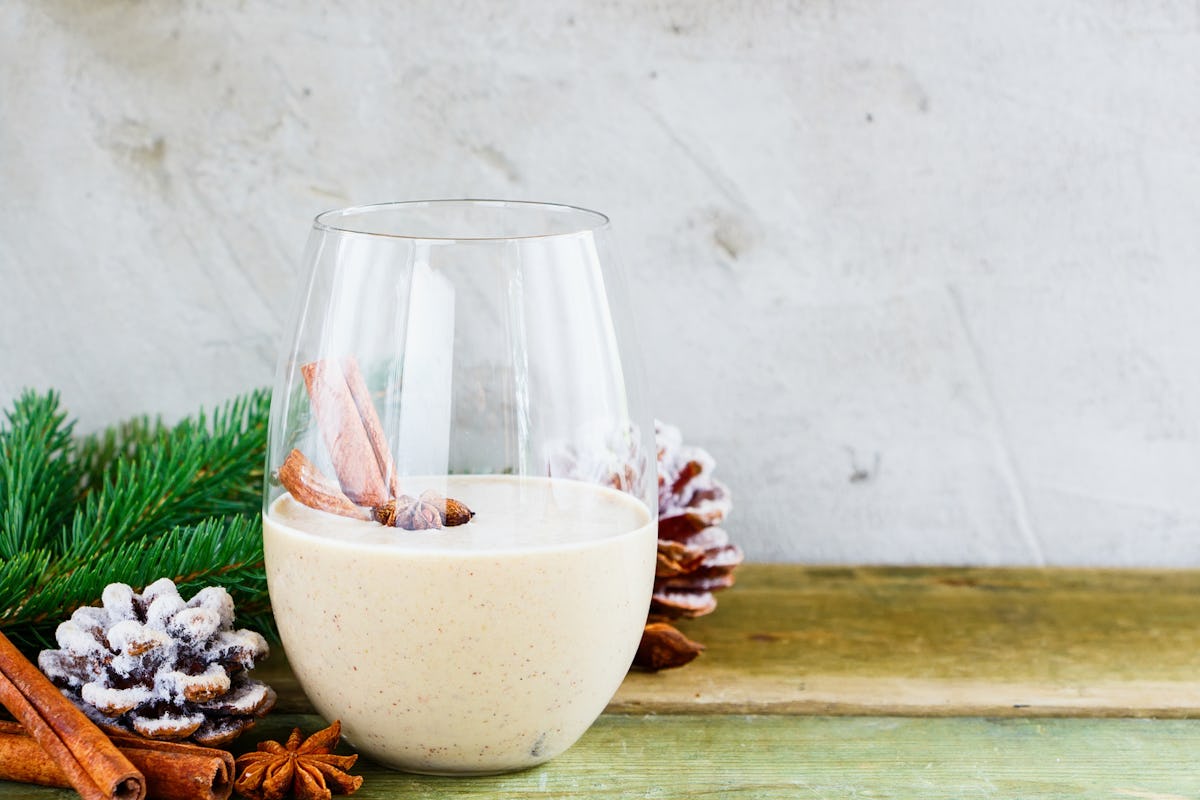 9 Eggnog Protein Shakes If You're Feeling Festive Post-Workout
The holidays can be a terrible time to keep up with that diet and workout routine. There are so many delicious treats left and right like cookies, hot chocolate, and peppermint everything. You want to indulge, but you also have to remember to stay on track. You know that eggs are a great source of protein for your post-workout shake or smoothie. You can easily find a happy medium between indulging in the holiday festivities, and keeping healthy by making an eggnog protein shake. There are actually a lot of eggnog protein shake recipes that you can find that will keep you in the holiday spirit while staying active.
You can take that protein shake you were going to make anyway, and jazz it up with holiday spirit by using eggnog. These nine eggnog protein shake and smoothie recipes are drinks we can really get egg-cited about. They are easy to follow recipes that will keep you holly and jolly all month long without breaking a sweat. An eggnog protein shake post-workout is a treat that could motivate you to run that extra mile. Here are just a few recipes to try this holiday season if you find yourself with leftover eggnog and the desire to get a little creative.