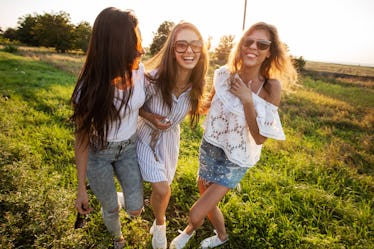 Do Any Of These Unique Activities With Your Crew This Weekend For All The Insta Envy
Let's be honest: The weekend can never come soon enough. It's a time to sleep in, hang with your besties, and do everything you've been daydreaming about doing when you're at work all week. I cherish my weekends because it's finally time for me to chill with my squad and fill up my Instagram feed with pictures of all the adventures we go on. If you're looking to flood your Insta with major envy, you might want to consider unique things to do on the weekend with your crew.
These activities are more than just the typical Sunday brunch and rom-com marathon night on Friday. As much as you love those, you're looking to switch things up. Especially with spring right around the corner, you and your squad want to make each weekend worthy of your free time.
So, if your friend group is seeking something totally new, you might want to consider any of these eight activities that are made for tons of Insta story videos and snaps. Pretty soon, you'll be finding everyone in your feed commenting that they wish they were part of your crew, and you'll know for sure that you guys are the true definition of #squadgoals.