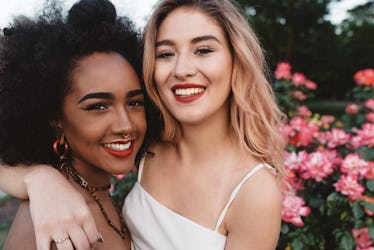 8 Sweet Traditions To Have With "Your Person" That'll Bring You Even Closer Than Before
Even though you may not be related by blood, you consider your best friend family. You naturally feel so comfortable around her, and she holds such a special place in your heart. You may be blessed with a whole tribe of BFFs, but only "your person" connects with you on a whole other level. You feel complete having "your person" around, and she pretty much hangs out with your family just as much as you do. And just like any family, there are traditions to have with "your person," because you know she's going to be in your life forever.
The two besties who coined the term "your person," Meredith Grey and Cristina Yang from Grey's Anatomy, had their fair share of best friend traditions. The best one of all was their tradition of dancing it out. They would turn on a song and dance out all of their worries. It defined their best friendship, and ensured they would remain in each other's lives forever.
You and "your person" can find similar traditions that you can always count on. Just like I know I can count on my best friend traditions to get me through the year, here are eight traditions you and "your person" can take on as your own. If there's anything that's a constant variable in your life, it's certainly having your BFF right there by your side.