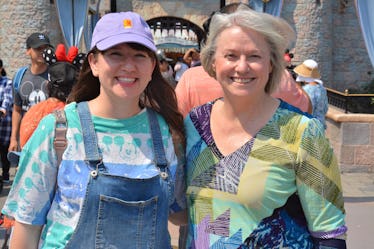 8 Secrets You've Shared With Your Mom Since Day One & Still Can
Let's be honest: The real superheroes of the world are moms. The way they can balance their own lives while consistently supporting you and your dreams is some serious magic. (I'm in awe as I'm currently trying to find the right balance between work and my social life.) It's clear that moms are next level. Your mom might even be your BFF, and like any best friendship, you know there are secrets you've shared with your mom since day one, and still can.
In my opinion, the two main ingredients in any great relationship are trust and honesty. There's no doubt in your mind that you have both of those with your mom. From your days of tattling on the kid who took your bestie's pudding bites at recess, to now calling her when you've had a bad day, she's always there for you.
It's such a relief knowing that there's always someone who's ready to listen. Also, you know that whatever you say to your mom will be kept locked away in the most secure vault. I could go on and on, praising my own mom, but you get the point. You're been sharing these eight secrets with your mom for years, and that's why she is the greatest of all time.