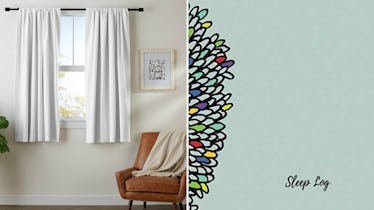 Give Your Loved One The Gift Of A Good Night's Rest With These 8 Sleep-Friendly Presents
Amazon
There are few things more frustrating (or more likely to give Starbucks your entire paycheck) than never being able to sleep properly. Personally, even just a few nights of less-than-ideal snoozing can mess with me in a big way: I'll probably miss my stop on the train, not to mention constantly trip over my own two feet wherever I go. With the holidays right around the corner, perhaps you have a loved one in your life who struggles with similar sleep issues, who would definitely appreciate the kind of gift that's made for people who can't sleep. If so, you have come to the right place, my friend.
The thing is, getting enough sleep is key to being focused, which is key to being successful in whatever you're doing, so if you're helping someone inch closer to the National Sleep Foundation's recommended seven to nine hours of sleep per nigh this holiday season, then you're actually contributing to the success of their whole life — which is pretty cool when you think about it, right?
Plus, if you generally spend a lot of time with your giftee, then you'll probably reap the benefits of their present, too. More sleep means your loved one won't be nodding off during a dinner date together, or skipping out on weekend plans because they're just that exhausted.
Put together a little care package of the cutest, most effective sleep-friendly gifts, and your loved one will be sure to thank you — after a long night's sleep.