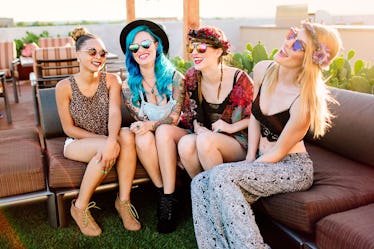 8 Experiences That'll Be The Best Expenses You Ever Have In Your 20s
In your 20s, you're busy adulting and being a girl boss in your career of choice. At the same time, you want to embrace every new adventure that comes your way. Traveling, seeing Broadway shows, and taking a unique dance class may be on your to-do list, but you might not want to spend all of your hard-earned money on these things. You're trying to save up and plan ahead for your future, after all. But as responsible as that is, you also need to live this amazing decade of your life, because it only comes around once. There are some experiences that are the best expenses in your 20s that you really won't regret doing.
While the #YOLO hashtag may seem overplayed, the spirit of it remains. You only have one life to live, and this decade goes by way too fast. You have to take advantage of certain things right now, and not put them off for "someday." No regrets, right?
So, book that plane ticket, hop on that boat, drink that glass of fine wine, and go take that painting class. What your wallet loses, you'll gain in experience and incredible memories that will last a lifetime.