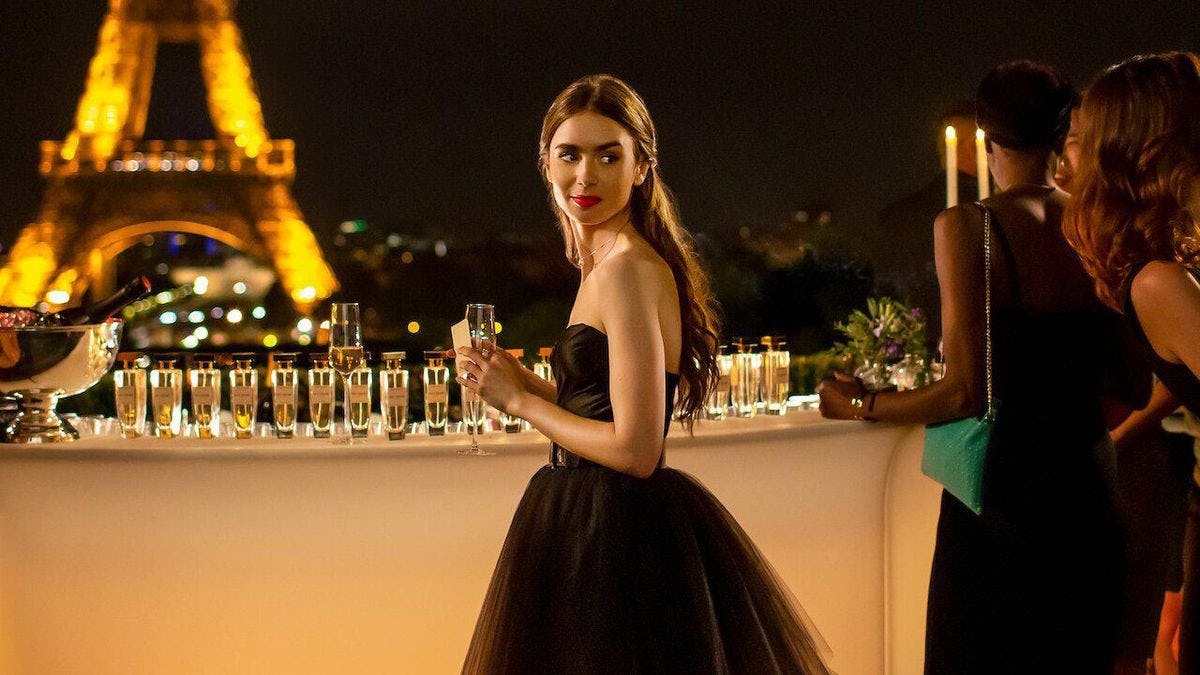 These 'Emily In Paris'-Inspired Ideas For Your Someday Trip To France Are A Total "Oui"
Netflix
Every time you marathon watch Emily in Paris, you can't wait to visit The City of Lights. You're totally envious of Emily eating croissants, wearing cute berets, and walking around van Gogh exhibits. Channel that wanderlust energy into Emily in Paris bucket list ideas for your someday trip. That is actually the perfect idea, because you can start saving your money and learning French now for the most epic trip, while creating a checklist so you don't miss a single beat.
You're already rewatching the show from start to finish, so make sure you take notes on scenes you want to recreate the minute you're in France. Take a charming stroll through Place de l'Estrapade, grab a bouquet of pink roses, and remember to snap a selfie for the 'Gram. Stop by a local bakery for a delicious chocolate croissant in the morning, and enjoy lunch on a park bench in the afternoon. Have a night out in the city with your travel buddy, just like Mindy and Emily did.
Those are all on this list of eight Emily in Paris ideas, and you can pick and choose however many you want to do. So, you might as well change your Insta name to "[your name] in Paris" right now. As soon as you're able to travel, you'll be making Emily in Paris into your reality.