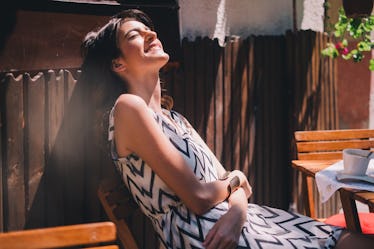 8 Small Changes That You May Not Realize Make A Big Difference In Your Daily Life
We all need a little extra boost every once in awhile to get us going. Life, relationships, and our hectic schedules can be hard sometimes, but it's the little things that can actually end up getting us through it all. Making a slight change in your daily routine, or just investing in something that brings you so much joy can make all the difference. They may seem so small at first glance, but those little tweaks can have a big impact on your happiness. You may be wondering what changes to make every day in your life, and we've come up with a few ideas to get you started.
Anyone looking at them might not understand their significance, but they're a positive influence on you (most especially on your worst days). If you don't know where to begin, here are eight tiny changes to make in your life. You need to find your little slice of happiness wherever you can that's unique and special to you. These changes are almost too easy to accomplish, and the end result is certainly worth it. Really take advantage of the treat yo'self mentality, and invest in some things that make you feel great.