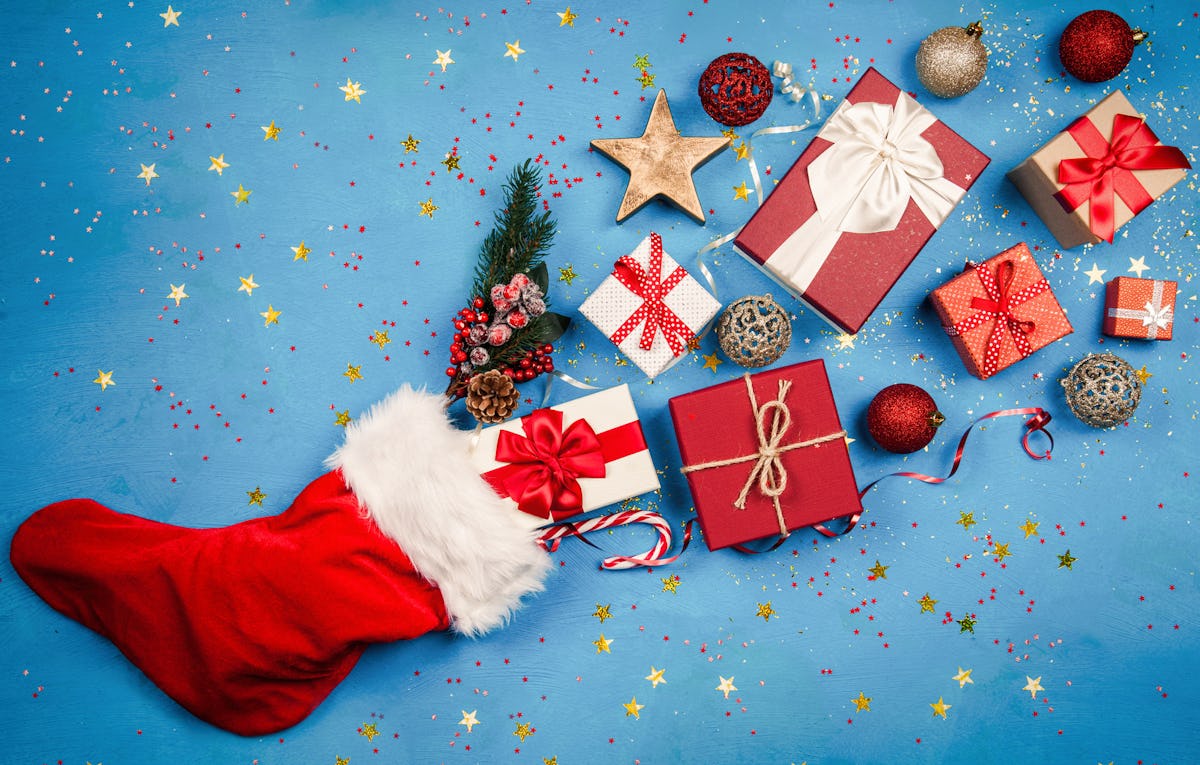 8 Beauty Stocking Stuffers Under $10 That Are Here To Sleigh The Holiday
Stocking stuffers are meant to be like little bonus presents on Christmas day. They're small and usually decently-priced, so they are also perfect gifts to give your BFFs, because you know you won't break the bank. A perfect stocking stuffer is something you know the person receiving will want to use on the regular, which is why a beauty stocking stuffer is a great gift for the makeup lover in your life. These beauty stocking stuffers under $10 are way too good to pass up, and you may feel like treating yo'self to several as well.
We get it, it's an expensive time of the year. You have to get presents for everyone you love, so finding a good deal is always a Christmas miracle we're hoping for. No need to panic, because we've got your Christmas wish right here with these eight beauty gifts that are less than $10. These gifts will also fit perfectly in whatever stocking you're stuffing. They're small gifts that you know will go a long way, because who doesn't love a good beauty product?
From nail polish to face masks, you can find something that each one of your friends will love. The holidays don't have to be stressful at all. You can totally unwind with some shopping made easy. These gems are all such good prices, you'll want to snag them all.