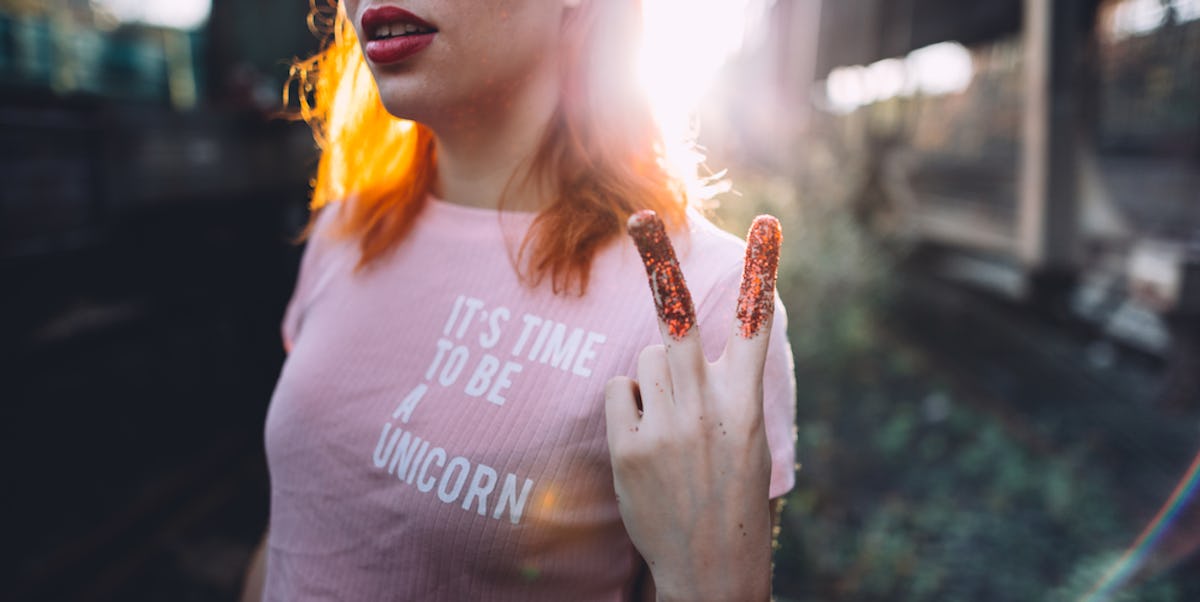 7 Things You Really, Really Shouldn't Put In Your Vagina, No Matter What You've Heard
Life is about experimenting, and hey, I totally get that. When you're a woman in your 20s, after having grown up watching Sex and the City, the truth about what your sex life is really like IRL can be mildly anticlimactic. There's way more missionary, and far fewer orgasms than anyone led on about, but that doesn't mean you have automatic free reign to spice up your private life in any way you see fit. In fact, there are several things you shouldn't put in your vagina, no matter what you've seen on television, or been told over brunch with friends.
Your vagina is a self-regulating, highly complex machine. It can tolerate just about anything, from the monthly visitor that is your Aunt Flo, to the laborious stretching of childbirth. Still, you should always make it a point to double-check what you're putting up there and how it might affect you, both on a physical level and on a chemical one.
Although it's definitely important to figure out what you like sexually, there are plenty of ways to do that without putting yourself at risk or causing a potentially humiliating trip to the emergency room on a random Saturday afternoon. Just to be safe, you should probably keep some stuff away from your special area. Here are seven things you shouldn't put in your vagina, no matter what you've heard through the grapevine.