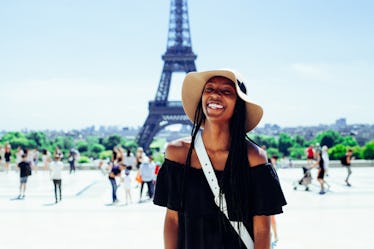 7 Things You Need To Do While Studying Abroad That Beat Everything On Your Bucket List
Studying abroad feels like a dream, and not just because you're spending four or five months in another country. Yes, eating gelato on your way to class and skipping over to a new city every weekend is a sweet version of reality. But, what makes the experience seem particularly out-of-this world is that you'll be home in the blink of an eye. You'll land at the airport after having the greatest adventure of all time, and feel like you just woke up from a nap. (Seriously, it's so weird and goes by too fast.) So, there are some things you need to do while studying abroad that should beat everything else on your bucket list.
There's no time to be bored in a world as beautiful as this, and you're going to learn that fact first-hand. From the minute you touch down in London Town, or take a bite of that very first panini in Florence — well, you'll never want to leave. You'll spend some time early on in the semester figuring out the weekend trips you want to take and planning little excursions. The hike in the cliff sides, paragliding in the Swiss Alps, or climbing the bridge in Sydney are all on your mind. Where do you even start?
Let me tell you: You'll become a pro at carrying that weekender bag to the train station, and somehow check mostly everything off your bucket list. Just make sure you do these eight things first.