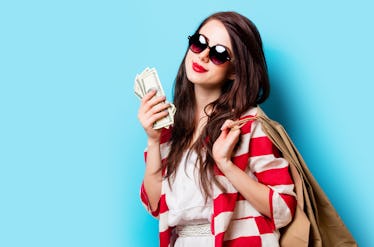 If You Aren't Doing These 7 Things On Payday, Are You Really Living Your Best Life?
It's payday, so someone turn up the volume, because I'm playing "Just Got Paid" by NSYNC non-stop. On this magnificent day, it's as if there is a sigh of relief, because we finally have money in the bank. Hallelujah! It's time to rejoice and give yourself a nice pat on the back. Sure, we should be financially smart by immediately transferring all of that money over to our savings account, but what's the fun in that? It's crucial to save, but you also have to live a little bit, too. So, we are living our best lives by planning some fun things to do on payday, and that means splurging every now and then.
You've rightfully earned this, after all... so it's a prime time to treat yourself. You've waited weeks for that check to come your way, working long, stressful hours at your job. Those final days before payday are seriously the worst, budgeting and being frugal while that finish line is in sight. I think we all wish payday wasn't just one day — but, we have to make the best of the situation. I guess the delay in getting paid just makes that one day extra special. You've waited for it, it's finally here, so go on out there and have fun doing any of these seven things.