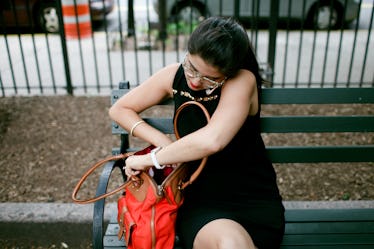 10 Serious Struggles Every Broke Girl Endures The Week Before Payday
When money finally decides to grow on trees, every broke girl will immediately establish a green thumb and start harvesting. Until then, that week before any dough hits your account is going to be your version of survival of the fittest. Waiting for payday can test all of your management skills, and the moment your account replenishes, you kiss the hell out of your silver lining. Those struggles the week before payday are seriously a testament to how innovative you can get when you are so strapped for cash.
The pressure is on. Being able to work and provide for yourself is a perk of adulting — but when that bank account is hitting those double, even single, digits, you are feeling anything but #blessed. That week before payday couldn't pass soon enough, and you can almost taste the dollar bills in your account.
Sadly, there's no magical machine to make time fast-forward — and if there were, you sure as hell wouldn't be able to afford it, because the broke life, duh. If you've been that girl who's all about looking for loose change at the bottom of your purse during that agonizing week before payday, you and other broke ladies can attest to so many more struggles.