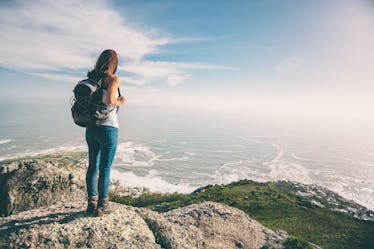 7 Things I Can't Live Without As A Full-Time Digital Nomad
The digital nomad life is many millennials' dream come true. Who wouldn't jump at the chance to make money while traveling the globe? As a digital nomad, you get the chance to fulfill your lifelong dream of visiting top countries on your bucket list, without sacrificing your career goals. You also get the opportunity to wake up and witness the sunrise from just about anywhere your heart desires, just because. It sounds like the ultimate form of freedom, and take it from me — it is. I've been a digital nomad since the beginning of the year, and it's been quite the adventure. There are some things I can't live without as a digital nomad, if you're thinking about trying out this lifestyle for yourself.
While being a digital nomad is an amazing, life-changing experience, there are certain sacrifices that must be made. In many ways, you sacrifice stability for freedom. It can be a hard balance, but the journey can be rewarding if you work hard to focus on what matters most to you. When you're a digital nomad, you don't have the comforts of home at your fingertips. You also don't have access to much when you're living out of a suitcase, so it's important to really bring the things that'll serve you most as you create a life for yourself in new places.