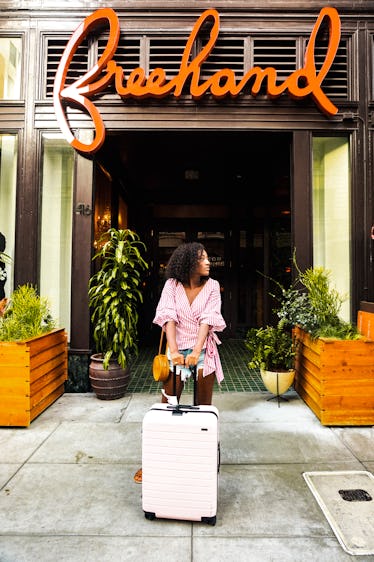 I'm A Digital Nomad & Here's Why You'll Fall In Love With This Lifestyle, Too
Have you ever dreamed of quitting your job and traveling the world? Well, as a digital nomad, you don't need to. I'm a digital nomad, and this means that I can work from anywhere in the world as long as I have WiFi. I work on my laptop, so my home base changes as much as I want it to. This kind of life is quite different than my previous job where I had a set work schedule with designated lunches and breaks. In fact, it's the complete opposite, and this is exactly why I love it. Here are a few reasons why you'll love the digital nomad lifestyle, too.
I've always dreamed of traveling the world, but I wondered when I would make that happen. Would I wait until retirement? Would I take the annual two-week vacation with my PTO? As someone with career goals, I struggled with figuring out which life I wanted to choose. Did I want to choose a life of work or travel? Fortunately, it's 2018, so I don't have to choose. The digital nomad lifestyle allows me to build my skills while I fulfill my dream of traveling the world. It's a very unique lifestyle that I feel lucky to experience, so keep reading if you're wondering about the benefits of being a digital nomad.