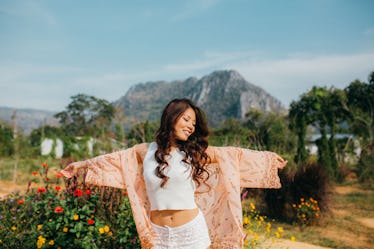 The Best Places To Live If You're A Digital Nomad Who Can Work From Anywhere In The World
What if you could continue building your career while fulfilling your dream to travel the world? It's 2018, so you don't have to give everything up to feed your wanderlust. As a digital nomad, you can work from anywhere in the world, as long as you have a Wi-Fi connection. This sounds like the true definition of freedom to me. Once you find a way to earn money online, you'll need to decide where to live. The options are endless, so here are some of the best places for digital nomads to live.
One of the biggest benefits to working remotely is the ability to live wherever you choose. You no longer have to be tied to a cubicle or one specific location. You can choose to build a life wherever your heart desires, without sacrificing your paycheck. You also have the choice to test out different locations to see what works best for you. If you want to brush up on your Spanish, you can move to Latin America without sacrificing your job. If you've dreamed of living in Paris all of your life, then why not move there? The choice is yours, and it doesn't get any better than that.
However, there are a variety of factors for digital nomads to consider when they're searching for a place to live. Reliable internet connection is the biggest factor, because you can't work without a solid Wi-Fi connection. The cost of living, digital nomad community, weather, infrastructure, and convenience should be considered as well. Why not try out a few places to experience different cultures and see what works best for you? After all, you can always leave if you don't like the vibes. Who knows? You may just end up discovering a place you want to stay forever.