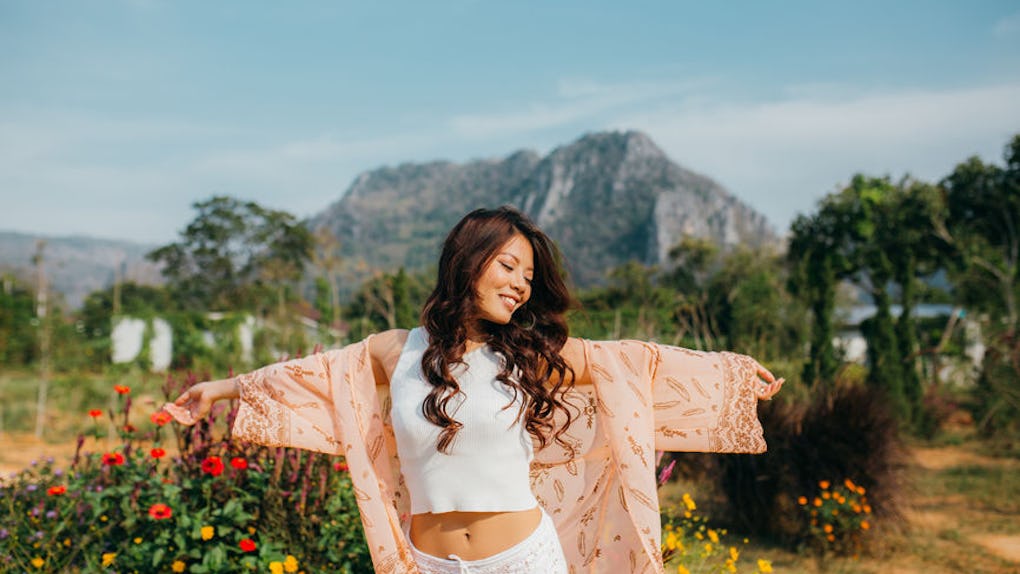 Marija Savic/Stocksy
The Best Places For Digital Nomads To Live, If You Work Online
What if you could continue building your career while fulfilling your dream to travel the world? It's 2018, so you don't have to give everything up to feed your wanderlust. As a digital nomad, you can work from anywhere in the world, as long as you have a Wi-Fi connection. This sounds like the true definition of freedom to me. Once you find a way to earn money online, you'll need to decide where to live. The options are endless, so here are some of the best places for digital nomads to live.
One of the biggest benefits to working remotely is the ability to live wherever you choose. You no longer have to be tied to a cubicle or one specific location. You can choose to build a life wherever your heart desires, without sacrificing your paycheck. You also have the choice to test out different locations to see what works best for you. If you want to brush up on your Spanish, you can move to Latin America without sacrificing your job. If you've dreamed of living in Paris all of your life, then why not move there? The choice is yours, and it doesn't get any better than that.
However, there are a variety of factors for digital nomads to consider when they're searching for a place to live. Reliable internet connection is the biggest factor, because you can't work without a solid Wi-Fi connection. The cost of living, digital nomad community, weather, infrastructure, and convenience should be considered as well. Why not try out a few places to experience different cultures and see what works best for you? After all, you can always leave if you don't like the vibes. Who knows? You may just end up discovering a place you want to stay forever.
1. Bali
Bali is one of those places that once you get there, you'll never want to leave. With a booming, trendy cafe scene and available co-working spaces, you definitely won't have any issues staying connected.
Spend time in Ubud, which is known as a yoga hotspot. You'll kick your mornings off with a fresh fruit smoothie or acai bowl and yoga, working at your favorite cafe. Canggu is another great area where you can live steps away from the beach. Why not go for a morning surf before starting your day? Just imagine working on your patio with the soft sound of the waves crashing in the distance. Sounds like paradise.
Thanks to its beautiful landscapes and chill lifestyle, Bali is a great place to live and explore as a digital nomad. So, what are you waiting for?
3. Mexico
You'll have no problem finding a place to live and work in Mexico. The country is huge and the landscapes are diverse, so you're bound to find a place that suits your needs. If you want to live by the beach, then consider setting up base in Playa Del Carmen. If you want to discover rich Mexican culture in a historical city, then you'll definitely want to check out Mexico City.
This barely scratches the surface, but you'll have plenty of time to take weekend trips if you want to see all that Mexico has to offer. This is a great place to work on your Spanish, and a perfect place to indulge in some of the world's tastiest cuisine.
Portugal and Colombia are additional places to consider living as a digital nomad. You'll never find yourself bored with this lifestyle, because you can always pack up and go. As a digital nomad, the world is truly your oyster.