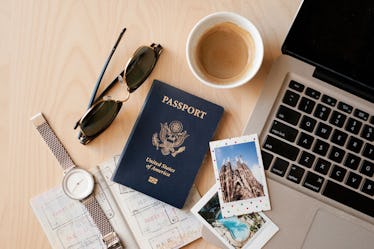 Bleisure Is A Game Changer & You'll Want To Ditch Your Desk Job To Make It Work
Have you felt that strong urge to combine your desk day job and travel the world? Trust me, you're not alone. Fortunately, you can now do both. It's 2018, and working while traveling is totally a thing. Millennials are now embarking on "bleisure" trips, which means they're combining business and relaxation. On first thought, this style of travel might seem a little odd. We all dream of vacationing to get away from work, so why would anyone choose to work while they're traveling? Ford Motor Company's second annual travel trend report reveals why bleisure is a thing and how you can make it work.
What if you had the flexibility to work from anywhere in the world instead of in your office? Sounds like a dream, right? Imagine finishing up an assignment in Thailand and walking to the beach right after, or getting your morning surf in before you start a conference call in Costa Rica. This will allow you to enjoy life every day, instead of waiting for the weekend or your yearly vacation. What if you could live the life of your dreams while working toward your career goals? You might be surprised to find out that many people actually want to mix work and play for a more balanced life. With the current digital work landscape, this could become a reality for you.