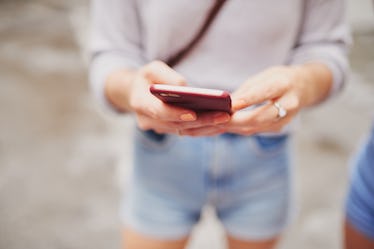 These Best Travel Apps Will Help You Make The Most Out Of Your Next Girls' Trip
Thanks to technology, we've all got a personal and free trip planner sitting right in the palm of our hands. There's an app for everything nowadays, and I think that we can all agree that these gadgets make life so much easier. There's no need to wait years or even months to plan a trip in 2018. There are some of the best travel apps that can help you plan the perfect trip with your girls, quite literally, ASAP.
You can book everything from your hotel to your rental car with a few touches of a button. How perfect is that? You can also choose where to eat based on your favorite app. You can even communicate with people who speak an entirely different language with a simple app. We like to think of having a bunch of apps as being one step ahead of the game in this day and age.
After a long week or year, there's no better feeling than escaping for some much-needed quality time with your girls. Planning a trip doesn't need to be stressful, and you shouldn't have to worry about being on edge once you arrive. With these apps, you'll return from an amazing trip feeling refreshed and ready to take on the world.